This post is also available in: German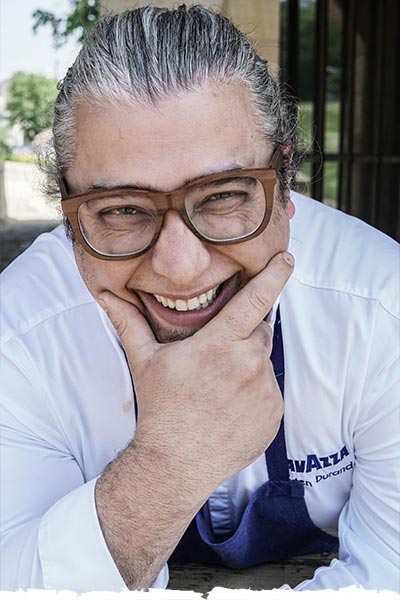 Bordeaux, Berlin and Bönnigheim
There is hardly a better place in Berlin to enjoy the "Savoir Vivre", than at Le Faubourg. The food has a distinctly French feel to it, and while restaurants all over the city usually close for lack of staff at lunchtime, you can still enjoy a wonderful déjeuner here.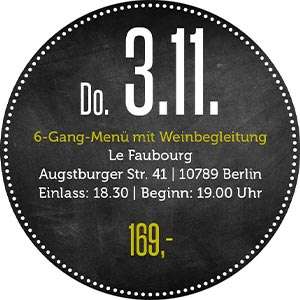 It is with great pleasure that we welcome Vivien Durand this year. After a remarkable career, among others with Ducasse, he took over the kitchen management of the restaurant Le Prince Noir in the city of Bordeaux. Originally from the Pyrenees, the chef is decorated with one star in the Guide Michelin and three toques in Gault&Millau. But if you are now expecting a stiff, liveried representative of French high gastronomy, Vivien will surprise you with his relaxed, likeable and unpretentious manner.
Vivien Durand will create a delightful menu for you along with the equally laid-back and excellent Le Faubourg chef Ernest Dizdarevic. He will accom- panied by the VDP.Estate Dautel from Württemberg.
Thu. 3.11.
6-course menu with accompanying wines
Le Faubourg
Augstburger Str. 41
 | 10789 Berlin
Admission: 6:30 pm | Start: 7:00 pm
169,-