Hick off Sparkling Wine Festival 2023
This post is also available in: German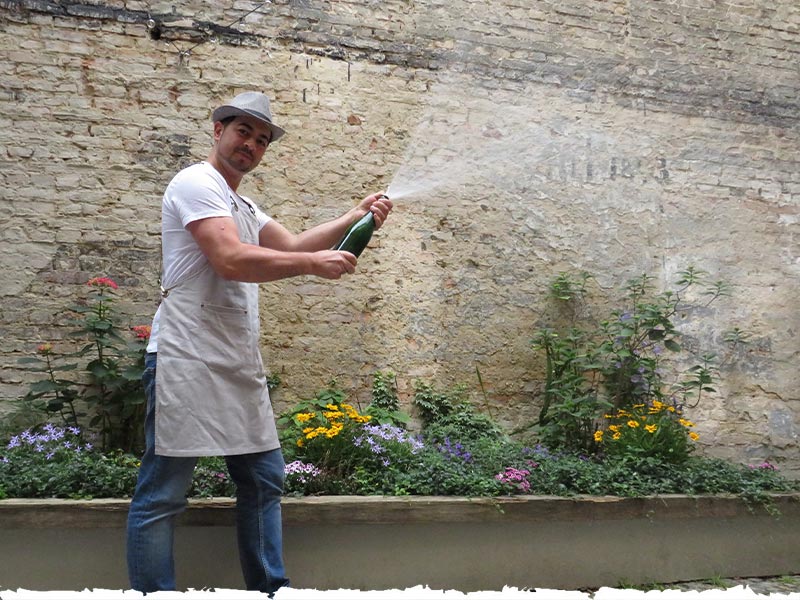 Anker, Kammeier and Marx at Clärchens Ballhaus
Sommelier and restaurateur, Serhat Aktas is planning a sparkling wine festival in July 2023. We were more that pleased to be able to have the kickoff, sorry, hick off as part of our festival. This occasion will be accompanied by the finest sparkling wine selection from Mark Barth, Niko Brandner and Dennis Geller from Reichsrat von Buhl. FYI, Serhat Aktas was awarded by the VDP in 2022 for his great sparkling wine list.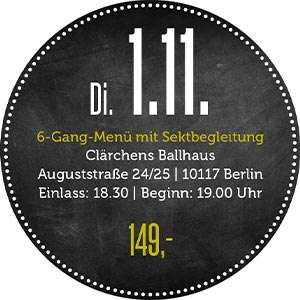 During the evening we will be enjoying a 6-course menu prepared by three wonderful whefs: Ronny Marx, cook at the wein bar Weinlobbyist is preparing two of them. He received an award at the last Gault&Millau. Thomas Kammeier is also cooking two of the courses. Former Chef at Hugo in Berlin, he received a star and is now cooking ar the EUREF-Campus. Last but not least, Arne Anker, who received a star for his cuisine at the Pauly Saal, is cooking the last two courses for us. He is now an independent cook at the Brikz.
Our location for this evening couldn't be more magical: the dance room of the Clärchens Ballhaus in Berlin Mitte.
Tu. 1.11.
6-course menu with accompanying wines
Clärchens Ballhaus
Auguststraße 24/25 | 10117 Berlin
Admission: 6:30 pm | Start: 7:00 pm
149,-