This post is also available in: German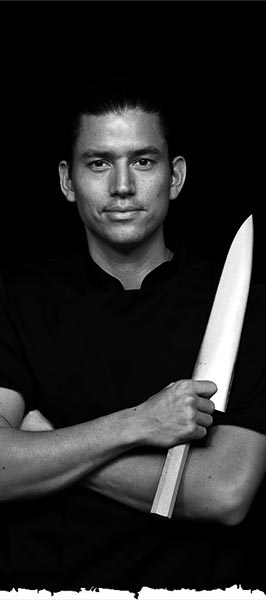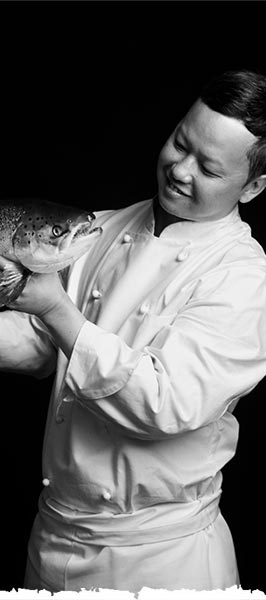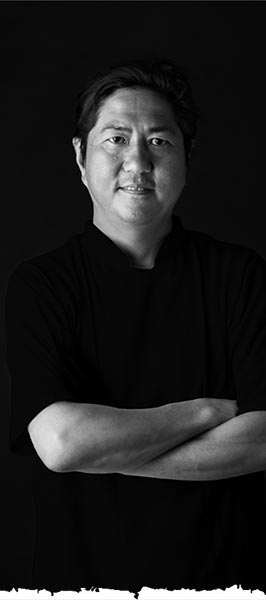 STICKS'N'SUSHI COPENHAGEN, BERLIN AND LONDON
Sticks'n'Sushi' culinary strategy is now overseen by three chefs. Sune Rahbek has been in the kitchen of Sticks'n'Sushi in Copenhagen since he was 12 years old. After that, he performed as a chef in Dubai and New York, but for 15 out of the past 20 years, he has been head chef at Sticks'n'Sushi. He definitely contributes to the restaurants culinary DNA. Sune is currently head chef in one of the main restaurant in Copenhagen, located in the beautiful Tivoli Gardens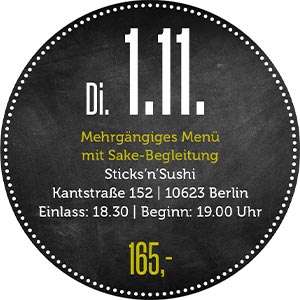 Song Lee represents Sticks'n'Sushi on behalf of Berlin. Previously, the South Korean chef was on the road in various culinary postitions in Hamburg and Berlin. Among others, at the Hyatt, the Daemon and the Nikkei Nine. Today Song Lee is Area Head Chef for the expanding restaurant chain in Berlin.
Last but not least, London, where South Korean chef Mil Lee is preparing the food. He joined the company in 2013 and is currently the UK's Area Head Chef.
The caviar is provided by Jacob Rossini from Denmark and the sake is provided by the premium brand Masumi. The polished rice drink has been conquering Europe for a few years now, and Berlin in particular, and it is as cosmopolitan as ever, as evidenced by formats like Sake Week.
We are very much looking forward to welcoming the three Head Chefs and experience the combination between Japanese tradition and the Danish heritage.
Tue. 1.11.
Multi-course menu with sake accompaniment
Sticks'n'Sushi
Kantstraße 152 | 10115 Berlin
Admission: 6.30 pm | Start: 7.00 pm
165,-