This post is also available in: German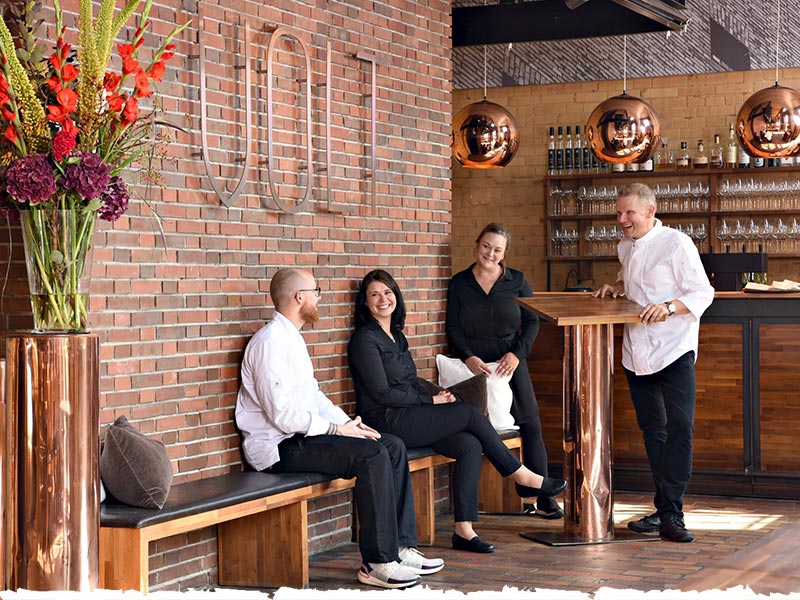 The eat! berlin team has long wished to host vegan evenings. However, we have also consistently worked with the city's top chefs. In 2020, Matthias Gleiß handed over the Volt-kitchen to his sous chef at the time, Christopher Jäger, who has been running it ever since with absolute conviction.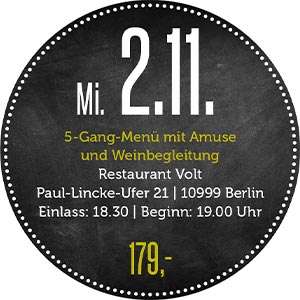 For the five vegan courses at eat! berlin Christopher Jäger will not miss the opportunity to personally provide boundless vegetable pleasures. Uwe Marschke from Wolkensteiner Hof, whose sustainable vegetable production in Brandenburg has earned him the hearts and kitchens of Berlin's top restaurants, supports him when it comes to ingredients.
The complementary wines are produced by winemaker Clemens Busch, whose eponymous winery is dedicated to biodiversity and environmental conservation. The renowned Mosel winery has some incredibly intriguing top sites and plants wines on blue, red, and grey slate.
We. 2.11.
5-course-menu with accompanying wines
Restaurant Volt
Paul-Lincke-Ufer 21
 | 10999 Berlin
Admission: 6.30 pm | Start: 7 pm
179,-