Benvenuto Dario Cecchini
This post is also available in: German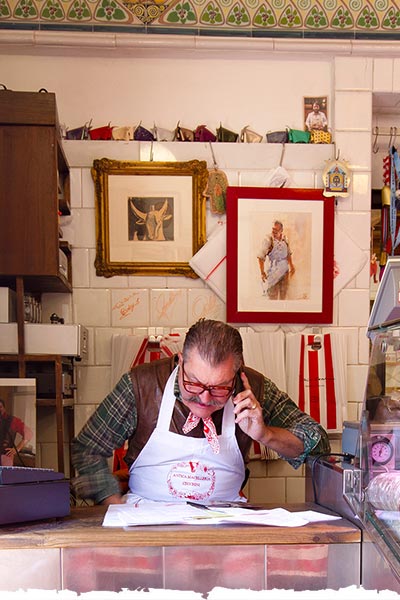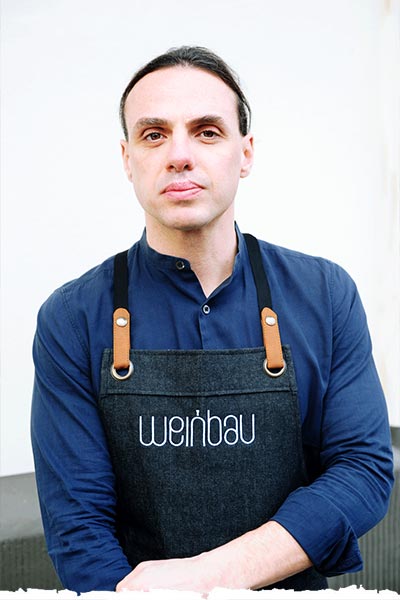 Giacomo Mannucci © Romy Kaa
The most famous butcher of the world at "Weinbau"
The "To Beef or Not as Beef" can be considered the culinary equivalent of Schrödinger's cat. It's as dead as it is alive. Giacomo Manucci, the owner, thoroughly renovated it and gave it a new name: Weinbau. However, it is still alive. Twice a month, premium meat is prepared by renowned Tuscan butcher Dario Cecchini (see also "Benvenuto Dario Cecchini To the Bone").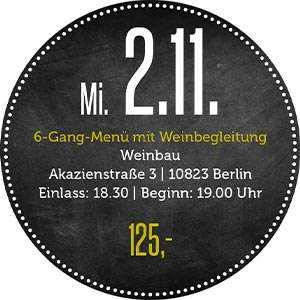 Manucci, however, is not only passionate about meat; he also adores wine, which is why he established this place of international wine culture. This year we have the pleasure to welcome Dario Cecchini on two evenings.
He will talk about his professional career and about how he took over the business after having to pause his veterinary medical studies due to his father's sudden passing. He will undoubtedly discuss how fame altered his life as well as how his "Chef's Table" episode was filmed. But most of all, we get to witness Dario in his role as a host, something we're especially looking forward to!
That evening Manucci will be pouring wines from the Podere Il Castellaccio winery.
Wed. 2.11.
6-course menu with accompanying wine
Weinbau
Akazienstraße 3 | 10823 Berlin
Admission: 6.30 pm | Start: 7.00 pm
125,-