To The Bone & Dario Cecchini
This post is also available in: German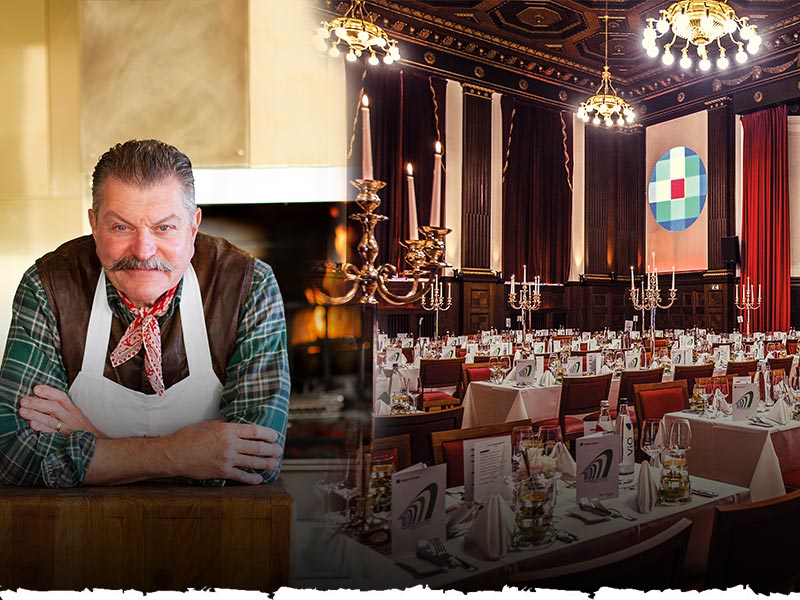 Dario Cecchini / Meistersaal Gala Reihe © BESL Linnerz
The master of meat in Berlin Meistersaal
Giacomo Manucci, patron of the restaurant To The Bone in Berlin's Torstraße, sells Dario Cecchini's outstanding, sustainably produced meat all year round. What a masterstroke! Once again, he was able to attract the maestro of butchery to our festival!
Dario has been by far the most famous butcher in the world ever since the legendary Netflix series Chef's table or the episode at Anthony Burdains No Rerservations.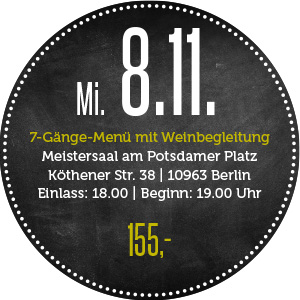 With such a master in town weh ave a proper stage: the Meistersaal at Potsdamer Platz. Artists like David Bowie, U2, Iggy Pop, Depeche Mode, Nick Cave have recorded their albums here. The world-renowned culinary artist will certainly create a good atmosphere with his Italian charm and loud voice. The guests are offered an unforgettable 7-course menu based on his meat, from shank to filet, from bistecca to brisket.
The wines will come from the Lunelli family. They make the world-famous Ferrari sparkling wine and now produce great still wines in Trentino, Tuscany and Umbria.
Wed. 8.11.
7-course-menu with accompanying wines
Meistersaal at Potsdamer Platz
Köthener Str. 38 | 10963 Berlin
Admission: 6 pm | Start: 7 pm
155,-