A ROUND OF BERLIN

This post is also available in: German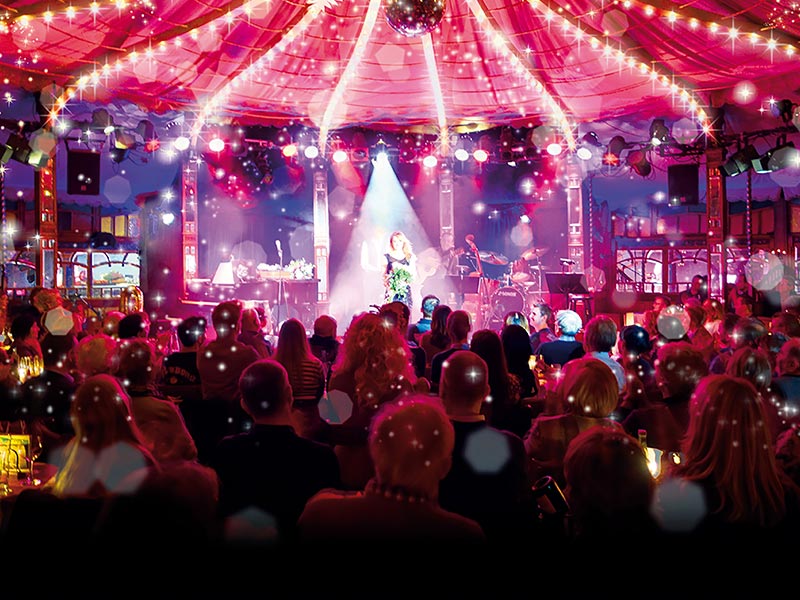 Bar jeder Vernunft © XAMAX
At the Tagesspiegel Checkpoint evening, we're bringing one of our other favorite products within the Tagesspiegel family to the stage: The interview podcast Eine Runde Berlin hosted by Ann-Kathrin Hipp who will lead the three 15-minute talks. She will invite the guests to a virtual circular railway to the Bar jeder Vernunft.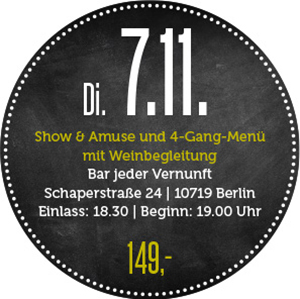 Checkpoint inventor and Tagesspiegel editor-in-chief Lorenz Maroldt will be the interviewer at her side. Guests of the discussion will be: Karina Ansos, first female managing director of the famous Hotel Adlon Kempinski Berlin, which reopened 25 years ago. The French-born can look back on an impressive career in the international luxury
luxury hotel industry, we are excited!
We don't need to introduce you to Kai Wegner, do we? He has been the Governing Mayor of Berlin since April 2023 and will be questioned critically by the two Tagesspiegel editors.
Derk Ehlert is Berlin's expert on wildlife in the city. He has been working for several years at the Senate Department for Urban Development in the field of nature conservation and landscape planning. Where fox and hare say good night and other wildlife stories might be part of the show.
The evening will also be accompanied by appropriate culinary delights. Holger Gawöhn, the chef de cuisine of the BAR JEDER VERNUNFT will spoil us with a wonderful course. The legendary theatre is not only known for its stage programme but also for its culinary delights.
He will be assisted by a great chef from the foothills of the Alps: Andreas Hillejan will spoil us with his star cuisine. The native of Lower Rhine has fulfilled his dream of owning his own restaurant with the Marktrestaurant in Mittenwald. In the BAR JEDER VERNUNFT he will surprise us with dishes from his fine Karwendel cuisine.
VDP.Estate Allendorf from the Rheingau will provide a wonderful wine accompaniment. Ulrich Allendorf and his sister Christine Schönleber run the winery with sites around Winkel, Rüdesheim, and Assmannshausen.
Tue. 7.11.
Show & Amuse and 4-course-menu with accompaniment wine
Bar jeder Vernunft
Schaperstraße 24 | 10719 Berlin
Admission: 6.30 pm | Start: 7 pm
149,-