To Friendship!
This post is also available in: German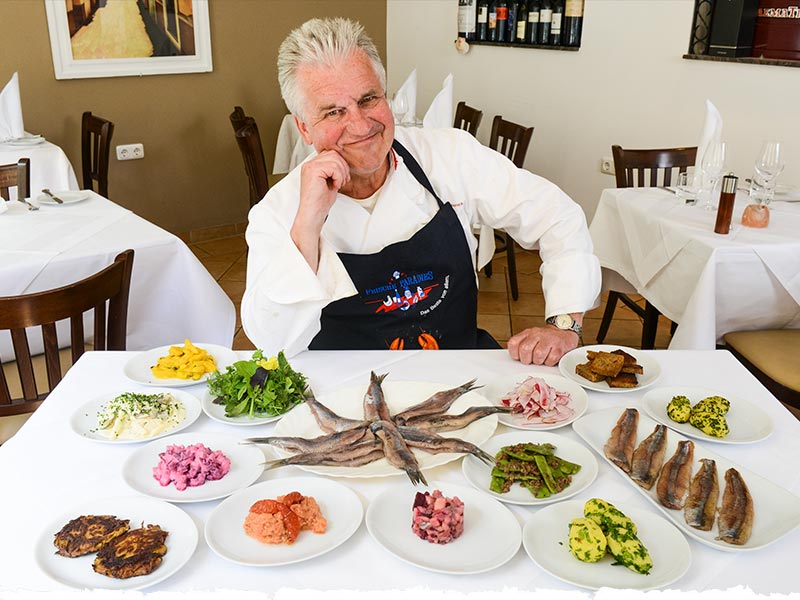 Josef Viehhauser and Sigi Danler
Many friendships were born in the kitchen, but only a few are as lasting as those between star chef and visionary Josef Viehhauser, star chef and now Berliner-by-choice Sigi Danler, and the unique chef Jörg Wörther. The latter was honored for his life achievements at eat! berlin 2020 and unfortunately passed away in the same year. We dedicate this evening to him. Wörther was Austria's most decorated chef for decades and was long considered a contender for the 3rd star. In 1990, he was named Chef of the Decade by Gault&Millau. Wörther came from the school of Josef Viehhauser, as did Michael Hoffmann, Johann Lafer, Kolja Kleeberg, Heiko Nieder and many others. The Austrian, who lives in Hamburg, is definitely one of Germany's greatest teachers. His restaurant Le canard was rated with 19 of 20 points at the Gault&Millau. He was considered an absolute pioneer of the Novelle Cuisine. Another pupil is Sigi Danler, who was awarded a star in the Algarve for over 10 years. Previously, he worked in Eckarts Witzigmann's Aubergine in Munich, among other places, and was at "Le Canard" for over 10 years, 6 of them as head chef. He opened the Pauly Saal in Berlin and led it to blossom; today he is the kitchen director of the Einstein Unter den Linden. Viehhauser's pupil quickly developed into a friend, a friendship that suits the theme of our evening.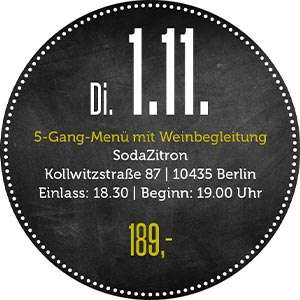 The renowned winemaker Willi Bründlmayer from the namesake vineyard in Langenlois, Lower Austria, is our first winemaker guest at eat! berlin. He will most likely explain what connects him to Josef Viehhauser and Sigi Danler during the course of the evening since we are very curious. In any case, the Kamptal wines are well-known around the world, and the Bründlmayer winery is a true legend.
There would be no better place for this special event than the restaurant SodaZitron in Prenzlauer Berg, after all, it was also opened by four friends. One of them is chef Harald Höllrigl and the other is chef, sommelier, and eat! berlin festival curator Bernhard Moser.
So, grab your best friend, and off you go to Prenzlauer Berg.
Tue. 1.11.
5-course-menu with accompanying wines
SodaZitron
Kollwitzstraße 87 | 10435 Berlin
Admission: 6.30 pm | Start: 7.00 pm
189,-