Tied up
This post is also available in: German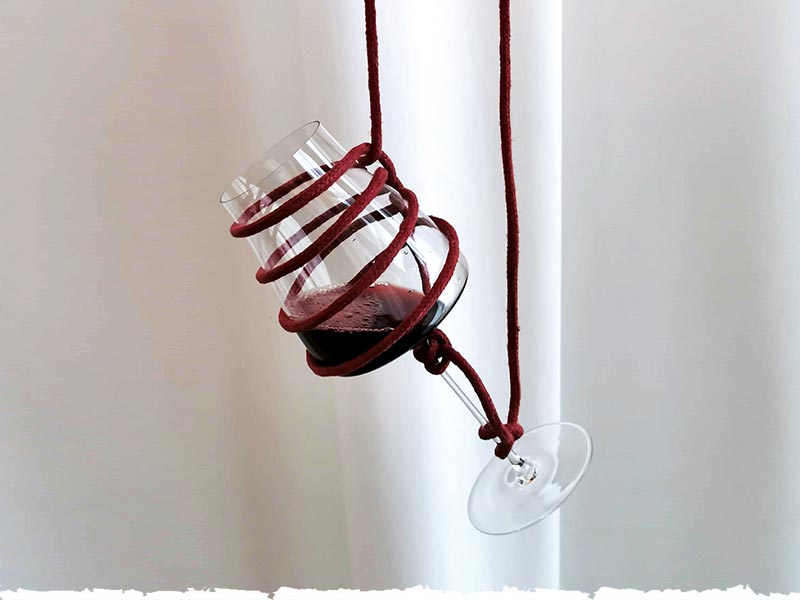 An all-around captivating evening for all your senses: The restaurant theNOname shows that bondage and culinary arts have many things in common. Devotion, craftsmanship, aesthetics and pleasure play a crucial role in both. Rope artist, coach and photographer Dan Apus Monoceros and his male companion will accompany the evening with two very different performances, while chef Tim Tanneberger will show off his culinary skills.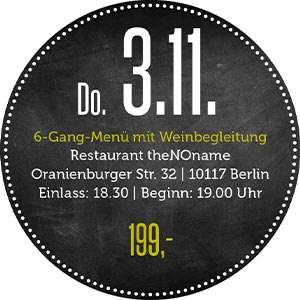 After cooking at the restaurant Eins44, he lives up to his good name at theNOname. During this event, he forms a perfect pleasure team with sommelière Sarah Buchbinder and host Mathias Raue. At dinner, Sarah is in charge of the exquisite orange wine accompaniment to the six courses as a meaningful addition to this all-around exciting evening.
These usually refer to white wines that, similar to red wines, are fermented with the skins of the grapes.
As a result, the wines take on an orange color. Furthermore, tannic acid is drawn in, and an entirely new, interesting flavor emerges. These unique drops are typically bottled without sulfur and with minimal other interference. We welcome all guests to open themselves up to the sensory experience in the spirit of the motto #nolimitsnoboundaries.
Thu. 3.11.
6-course menu with wine accompaniment
Restaurant theNOname
Oranienburger Str. 32 | 10117 Berlin
Admission: 6.30 pm | Start: 7.00 pm
199,-