This post is also available in: German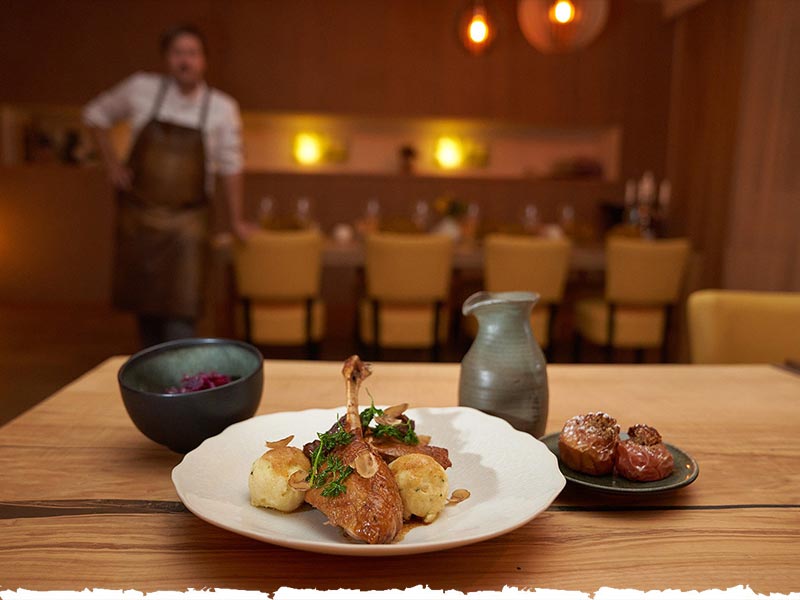 Csencsits Inn: Raspberry red cabbage, potato dumplings, baked apple and chestnuts
Jürgen Csencsits representing Burgenland
Experience Burgenland. Enjoy power.
Between Lake Neusiedl, steppe area, and wine idylls, the gastronomic scene is characterized by extensive vineyards, gracious hospitality, and culinary treasures. The Pannonian Plain in Burgenland invites you on a voyage of discovery for gourmets and wine lovers.
The easternmost province of Austria is mainly characterized by the Pannonian climate and the Lake Neusiedl. The wine of this province on the Hungarian border is now world-famous, especially the red wines from the grape variety Blaufränkisch and the sweet wines of Lake Neusiedl.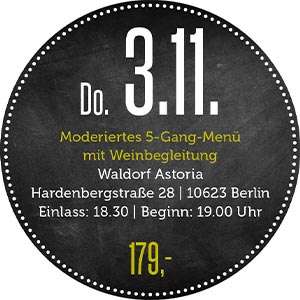 Jürgen Csencsits' restaurant is located in the wonderful area of Harmisch in southern Burgenland.  The top chef, who has received four toques, has excellent connections in the area and access to delicious local cuisine. Jürgen Csencsits is a member of the chefs' association JRE, which connects some of the best chefs in the world.
"Back to the roots" is the restaurant's motto, because the wood-fired oven in the kitchen is still the center of his kitchen philosophy. On his homepage, Csencsits states, "Wood and oven, sizzling and braising, cooking and preserving – for me, these are essential aspects of my idea of wonderful cuisine."
One additional piece of advice: Cycling is a fantastic way to see Burgenland. This will allow you to experience the area's almost miraculous aura. People, landscape, food, and wine merge into an experience that makes stress fade away.
Thu. 3.11.
Moderated 5-course menu with accompanying wine
Waldorf Astoria
Hardenbergstraße 28 | 10623 Berlin
Admission: 6.30 pm | Start: 7.00 pm
179,-