This post is also available in: German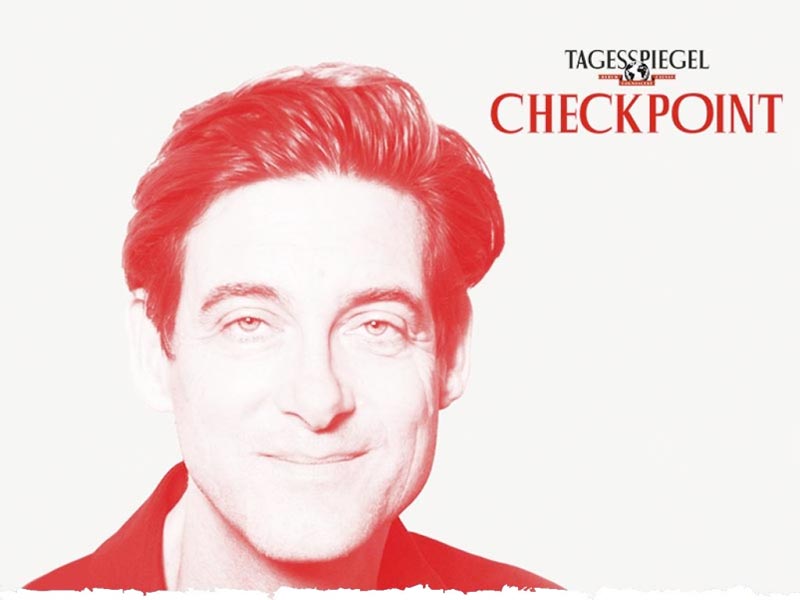 To the eat! berlin
Checkpoint first launched online in November 2014, and now, after eight years and more than 2,400 editions, the daily morning newsletter is just as much a part of Berlin as the Goldelse and the Telespargel (does anyone even still call them that?). Lorenz Maroldt, the editor-in-chief of the Tagesspiegel, is the creator and spiritual father of the project. Initially, he wrote the most amusing, occasionally scathing, and mostly friendly texts himself, but the bags under his eyes began to speak up and request sleep. Ann-Kathrin Hipp, Anke Myrrhe, Robert Ide, Stefan Jacobs, Julius Betschka, and Felix Hackenbruch are among the authors of Checkpoint nowadays. Nevertheless, Maroldt frequently takes the time to write the daily news himself.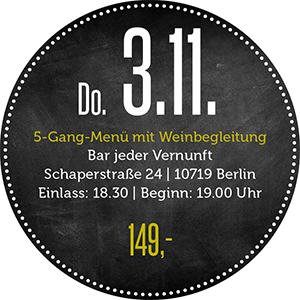 Every year, the Checkpoint team considers a stage interpretation of the newsletter for the eat! berlin. We accompany the entire event with the cuisine of top chefs and top wineries to generate a properly soulful ambience. This year, Alexander Koppe * of Skykitchen and top chef Christopher Kümper, who rose to prominence in the city thanks to his work at Schwein, then Chistopher's, and finally the exquisite restaurant ship Patio, will prepare a menu for you.
We're thrilled to be able to perform this edition of Checkpoint live in one of our absolute favorite Berlin venues: The Bar Jeder Vernunft.  The culinary team, led by chefs Holger Gawöhn and Tobias Schmidt, will also prepare the dessert and guarantee flawless service during the evening.
The wines will be provided by the VDP.winery S.A. Prüm, represented by Saskia Prüm and Victoria Prinzessin zu Salm-Salm from  the VDP.winery Salm-Salm, the oldest Winery in Germany.
Marlene, the legendary housekeeper of the Bar Jeder Vernunft, takes over the welcome, while Lorenz Maroldt is in charge of the evening.
Thu. 3.11.
5-course menu with accompanying wines
Bar jeder Vernunft
Schaperstraße 24 | 10719 Berlin
Admission: 6.30 pm | Start: 7.00 pm
149,-