The Tuberdour – 3rd Station
This post is also available in: German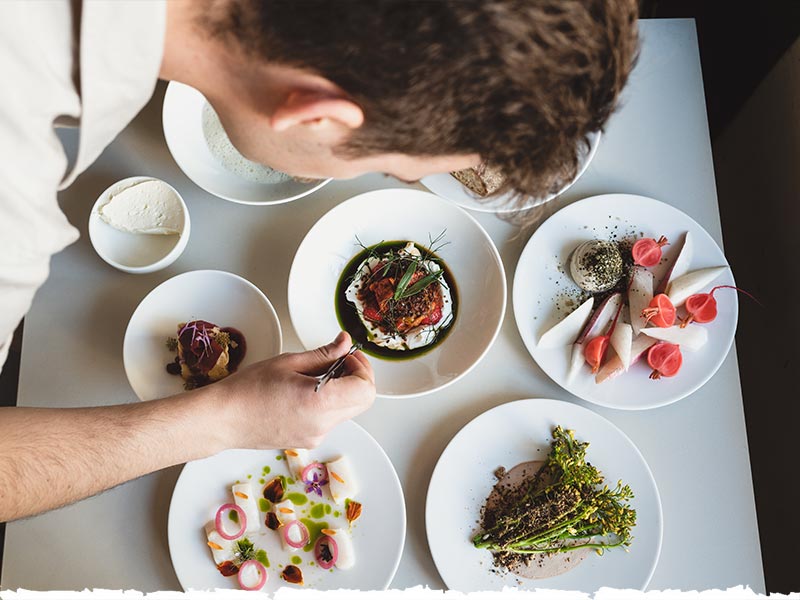 Perfectionism with Jonas Merold
At this stop in our Troubadour journey, we encounter an exceptional talent: Jonas Merold.
He is excellently trained and formerly worked at the Coda Dessert Dining alongside Tim Raue and René Frank. He refines regional products that almost entirely come from Brandenburg's small businesses, farmers, and butchers, using his unique craft. If you plan on visiting the restaurant outside of the festival, make sure to bring a friend who will not be envious of your feast.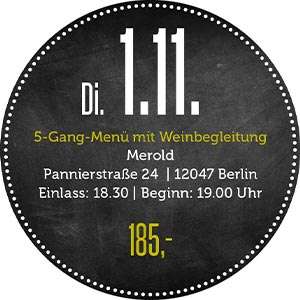 ince the meal is served in bowls and on platters, it is easy to share. Jonas Merold gets his truffles from Massimo Ferradino, Berlin's most famous and best truffle dealer, who also happens to be our troubadour.
Whether you prefer white Alba or black Périgord truffles, he will always put you in good hands and provide you excellent advice. Massimo will guide us through the evening and tell us many fascinating facts about "Tuber." A true noble plane.
Tue. 1.11.
5-course menu with wine accompaniment
Merold
Pannierstraße 24 | 12047 Berlin
Admission: 6.30 pm | Start: 7.00 pm
185,-