Reis & Shine
This post is also available in: German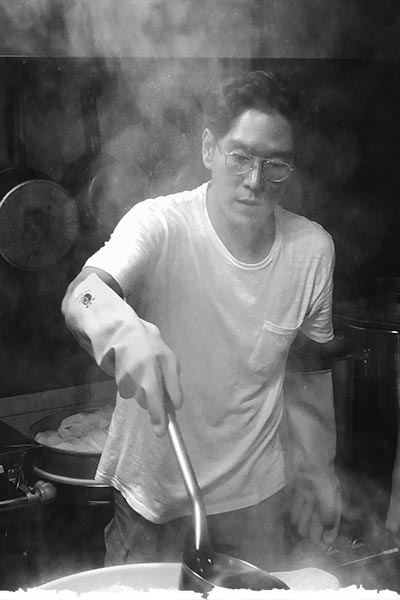 Yeojin Yoon © Maison de Makoli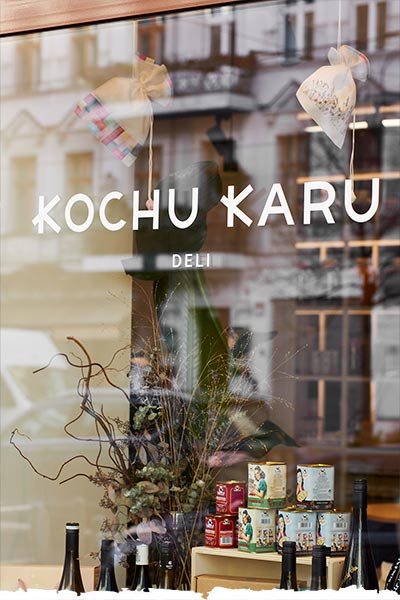 Makoli Tasting mit Yeojin Yoon im Kochu Karu Deli
Makoli … what? The naturally cloudy drink is considered the oldest type of alcohol in Korea. Traditionally, it is brewed from water, rice and Nuruk, a Korean yeast culture, and is thus closer to beer than to rice wine. For decades, makoli fell out of fashion and eked out a sad existence as "peasant alcohol".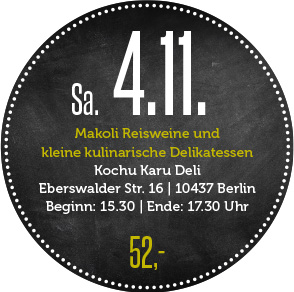 It has been rediscovered by the younger generation and now makoli bars line up in Korea. The drink has about 6–7 percent alcohol by volume, a range of flavours from fruity-sweet to tingly-tart, and a milky texture. It has what it takes to become the Korean counterpart to Western craft beer.
Kochu Karu Deli now introduces you to this trendy drink in a two-hour excursion to Korea. For this, the owners Bini Lee and José Miranda Morillo, have invited a true master: Yeojin Yoon from Maison de Makoli Paris. He brings a few selected bottles of his rarity for tasting – quite exclusively, for only ten guests. The team of Kochu Karu Restaurant will serve matching culinary delicacies. Make sure to join this unique opportunity to get to know a traditional and highly popular drink.
Sa. 4.11.
Makoli rice wines and small culinary delicacies
Kochu Karu Deli
Eberswalder Str. 16 | 10437 Berlin
Start: 3.30 pm | End: 5.30 pm
52,-