Travelling with Tim Raue
This post is also available in: German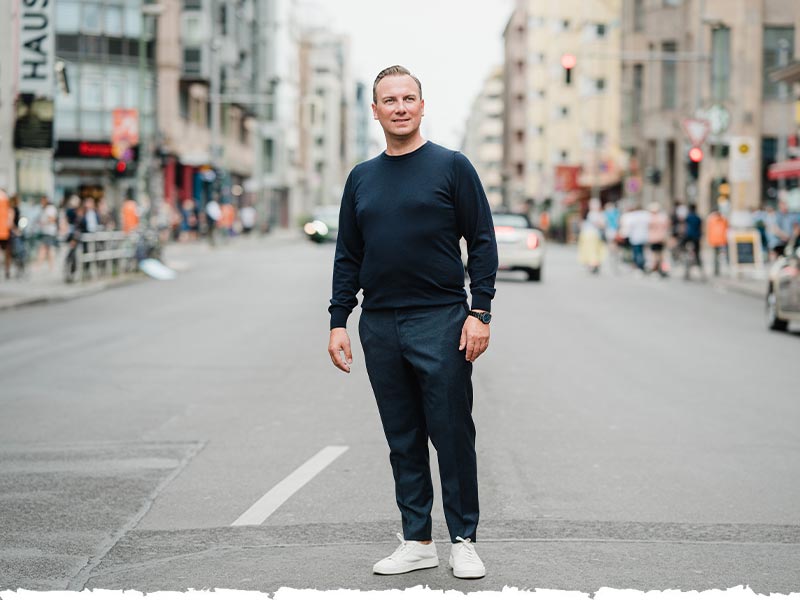 Rio de Janeiro, Cape Town, Havana, Tokyo, Vancouver und Singapore
We never imagined us quoting an Magenta TV Original format. The way German television generally treats culinary arts is not as appreciative as we would like it to be. The format "Travelling with Tim Raue – This is how the world tastes" is luckily a great exception. In this series, the wellknown chef travels around the world and encounters other cultures and delicacies with a great deal of respect.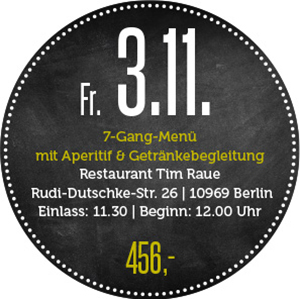 We are over the moon that Tim Raue takes us on an international journey and brings us to Rio de Janeiro, Cape Town, Havana, Tokyo, Vancouver, and Singapore. Travel companions are Wagyu, Norway lobster, grouper, and other delicacies.
The extraordinary lunch will take place at the restaurant Tim Raue. It is ranked 31 st of the 50 best restaurants in the world, owns two Michelin stars, and has a sensational five out of five toques by Gault&Millau.
Pack your bags, bring your partner, your friends, your lawyer, or your tax advisor, and join us for this wonderful lunch. Tim Raue will be hosting and guiding us through. But don't be surprised if he is not holding an umbrella in the air, but an exquisite bottle of wine. Enjoy!
Fr. 3.11.
7 course menu with aperitif & accompanying drinks
Restaurant Tim Raue
Rudi-Dutschke-Str. 26 | 10969 Berlin
Admission: 11.30 am | Start: 12.00 pm
456,-