Radically regional
This post is also available in: German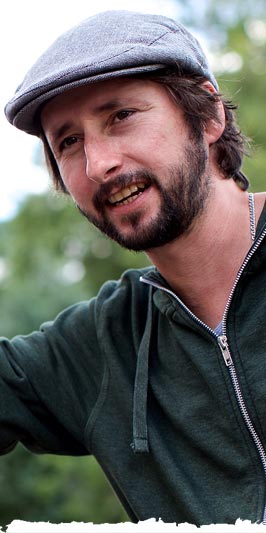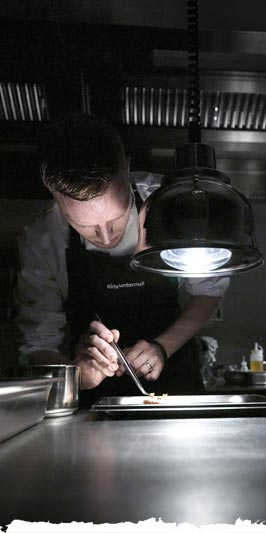 A book, a movement, an evening
Vocally local," "radically regional"… the trend toward seasonal and regional products has seen explosive growth in recent days. The reasons for this vary greatly. For one, chefs are bringing new expectations to the table: getting to know the producers of the foodstuffs they want suits their temperament better than ordering products from anonymous middlemen. The direct content also helps initiate new trends in food production. Farmers, fishers and breeders have a better idea of the quality and quantity levels expected from them through their face-to-face time with the high-end chefs.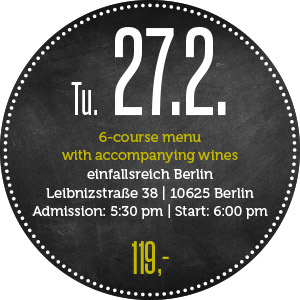 With all that said, the expectations of diners have changed as well. The rise of animal welfare as a social issue and scandals in food production have led to strong mistrust of "Big Food." Health and ethics are now playing a much larger role in the habits and decisions by many consumers than they ever did 20 years ago. After all, you are what you eat.
"Radically regional" was the title of a book on this subject jointly published by zibb, a news magazine from RBB broadcasting, and the be.bra Verlag.
Its authors, TV journalists Birgit Wolske and Antje Pfeiffer, both work for the broadcaster and spent a year meeting with farmers, breeders, food producers, and of course chefs from the metropolitan capital area. They ended up with a thick compendium of outstanding regional recipes, stories about special foods and portraits of unusual people. And eat! berlin is the perfect opportunity to discuss this smart book and meet some of these fascinating regional producers. The talk will be moderated by Patricia Pantel, who regularly introduces chefs and producers from Berlin and Brandenburg in her TV reports.
At the same time, listening to people talk about food can build up an appetite, so the audience will get the chance to experience for themselves just how fine radically regional food tastes – through a five-course menu. What better choice for such an endeavor than Micha Schäfer (two toques) from Nobelhart & Schmutzig and Andreas Rieger (two toques) from einsunternull. Each has long championed the principle of regionality in their own kitchens, to impressive results. In the "vocally local" Kreuzberg restaurant that Schäfer runs with Billy Wagner, the names of the producers and suppliers are printed on the menu right next to each dish. At his restaurant in Mitte, Rieger and his partner Ivo Ebert are also focused on the regional. To avoid seasonal shortages in ingredients, they have perfected the art of fermentation: any extra supplies are preserved for later use, just like Grandma used to do.
The third player in this trio of regional chefs is Michael Wickert from Glut & Späne. He originally studied to be a fishery scientist, but ended up instead revitalizing the art of smoked fish there on his farm in the Uckermark. His low temperature oven sees almost exclusively fish from the nearby lakes and rivers. The focus is always on sustainable fishing, however. His smoked fish are sold straight from the farm, with a dedicated food stand and rooms to let. Wickert doesn't just produce outstanding fish, he knows how to cook them masterfully as well. As he'll be proving through his contribution to this evening.
Regional wines will come courtesy of Klostergut Töplitz, near Werder, which is part of the most northern winegrowing region in Europe. Officially speaking, Lara and Klaus Wolenski are producing there as part of the Saale-Unstrut region, although they call their product Brandenburger Landwein, to be sold from their seasonal wine tavern that looks out over the Havel.
Please note: Zibb will be reporting live from this event, so please only plan on attending if you're ok with having your picture on TV.
Di. 27.2.

6-course menu

with accompanying wines

einfallsreich Berlin

Leibnizstraße 38 | 10625 Berlin

Admission: 5:30 pm | Start: 6:00 pm

119,-