PORTRAIT MODE
This post is also available in: German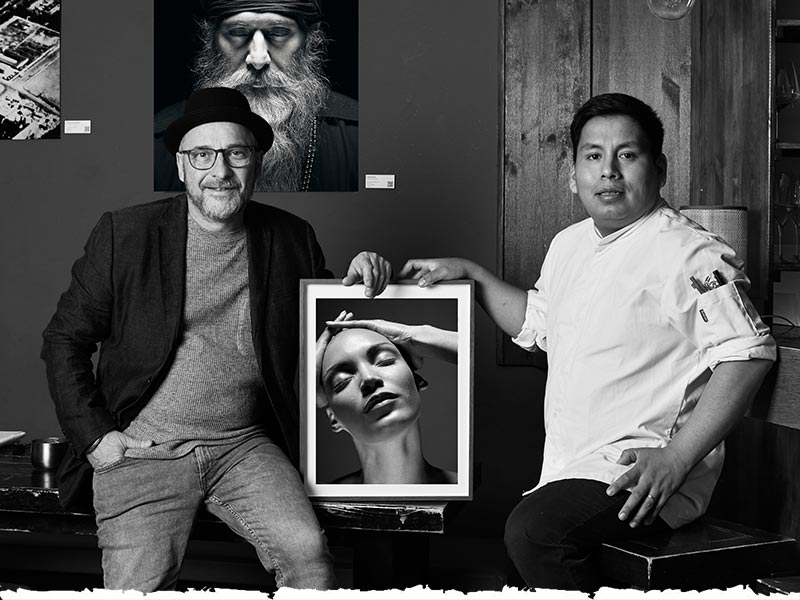 Christian Thomas & Matiaz Diaz © Christian Thomas
There are life stories that are unbelievably fascinating: Matias Diaz was born in Lima, Peru, in 1990. He was supposed to play football in the first division, but luckily he ended up in the first division of star gastronomy. He cooked in Berlin at Hugo's, Interconti, and at Facil, Mandala. Today, Diaz is the chef at the wonderful Italian-Peruvian Restaurant 136. The owner is Italian, which led to the fusion of Peruvian and Italian cuisine. Of course we tried it for you, it works wonderfully!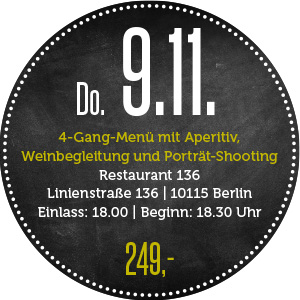 The photographs on the walls are particularly striking. They are by Christian Thomas, one of Berlin's best photographers. We have come up with this idea: Thomas will take a portrait of each guest, separate set-up, the photo will be printed out and can be collected afterward.
The wine accompaniment comes from the Lungarotti family from Torgiano in Umbria. The family works mainly with regional grape varieties. This evening, get a picture of the restaurant and the winery, while Christian Thomas makes one of you. Extraordinary!
Do. 9.11.
4-course-menu with aperitif, accompaniment wine and portrait shooting
Restaurant 136
Linienstraße 136 | 10115 Berlin
Admission: 6 pm | Start: 6.30 pm
249,-