A SITE SO BRIGHT
This post is also available in: German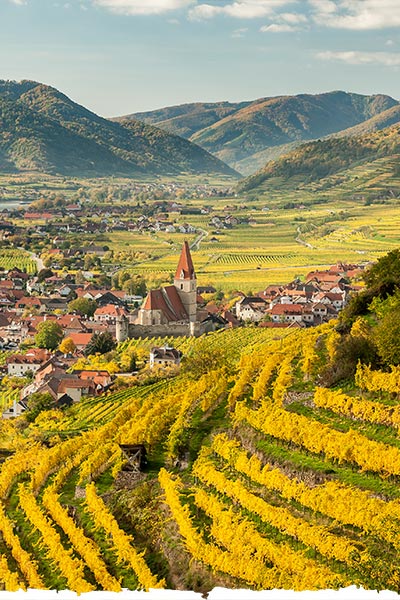 Weissenkirchen Wachau Österreich © Stefan Rotter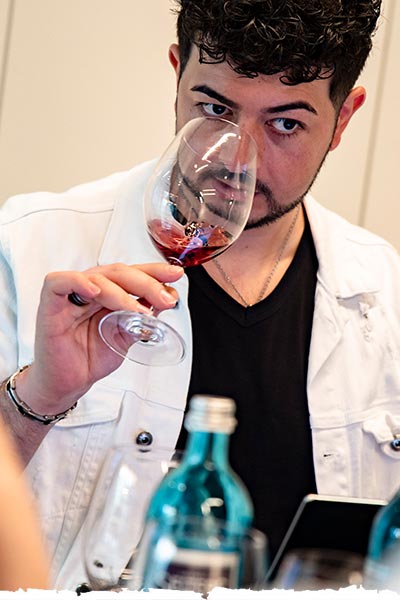 "The Lagencup" is something like the "Cup of Good Hope" for many people – especially unknown winemakers. Winning the "Lagencup" not only brings a lot of attention but also a listing in the "Frischeparadies". However, these are only two of the many reasons why winemakers take part in this wine competition, which is annually organized by sommelier and restaurateur Serhat Aktas.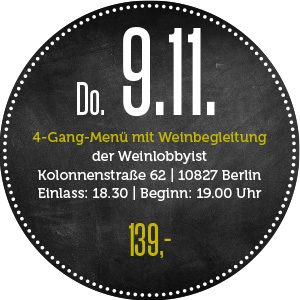 The competition is held in two versions: "Lagencup red" and, as you guessed it, "Lagencup white". Since 2022, there has also been the "Berlin Sparkling Wine Cup". The Lagencup not only awards the best site wines but also the "Winemaker of the Year" and the "Discovery of the Year." We dedicate this evening in the wine bar of the "der Weinlobbyist" to the winner of the "Lagencup rot 2023". As of the editorial deadline of our magazine, this had not yet been determined and will be announced online.
The restaurant's chef is Ronny Marx, who has also been able to call himself a gourmet chef since last year when he received the corresponding award from Gault&Millau. He is not only great at his craft, but we appreciate him above all for his creativity and uniqueness. Ronny Marx will accompany the winning wines accordingly, and of course, the winemaker will also be present at the evening.
Do. 9.11.
4-course-menu with accompaniment wine
der Weinlobbyist
Kolonnenstraße 62 | 10827 Berlin
Admission: 6.30 pm | Start: 7 pm
139,-