Opening

This post is also available in: German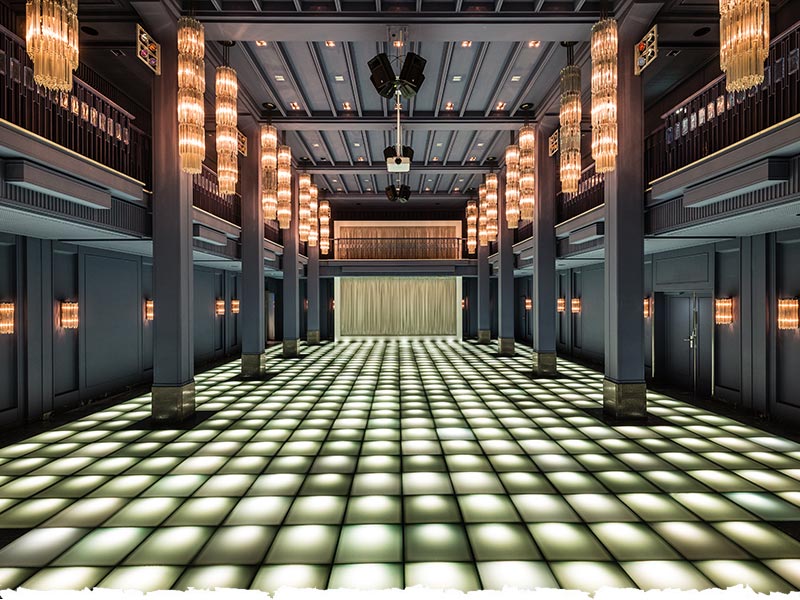 Without a doubt, the opening night of eat! berlin is always one of our highlights. For weeks we've been racking our brains on how to kick off the festival this year. So let's start with the venue: the EKD Hall dates from 1982 and is considered a masterpiece of GDR architecture. The basis of the extraordinary design is the illuminated glass floor, the former crystal chandeliers are now accentuated by interior and exterior light staging. A truly impressive room!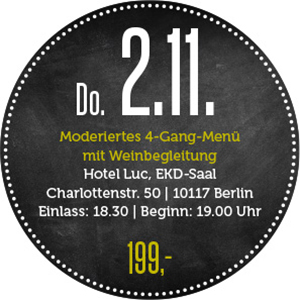 The evening's chefs hold an impressive vita, too: Michelin starred-chef Anton Schmaus runs restaurants Storstad and Sticky Fingers in Regensburg. Since August 2017, he has also been head chef of the German national football team. Schmaus opened the sushi bar Aska at Storstad, which was also awarded one star in 2021.
We also invited Nicolai Wiedmer back to Berlin – he enchanted the audience with his exciting combination of French cuisine and Japanese-inspired lightness in 2018. The third member is Florian Glauert. He has been one of the most important partners of our festival since the very beginning. Today, he is head chef at Hotel Luc at Gendarmenmarkt.
Our go-to winemaker for the opening is Georg Prinz zur Lippe, owner of the VDP.Estate Schloss Proschwitz in Meißen/Saxony. His pinot blancs, gris, and noirs are among our absolute favorite wines.
Thu. 2.11.
moderated 4-course menu with accompanying wines
Hotel Luc, EKD Hall
Charlottenstraße 53/54 | 10117 Berlin
Admission: 6.30 pm | Start: 7.00 pm
199,-