This post is also available in: German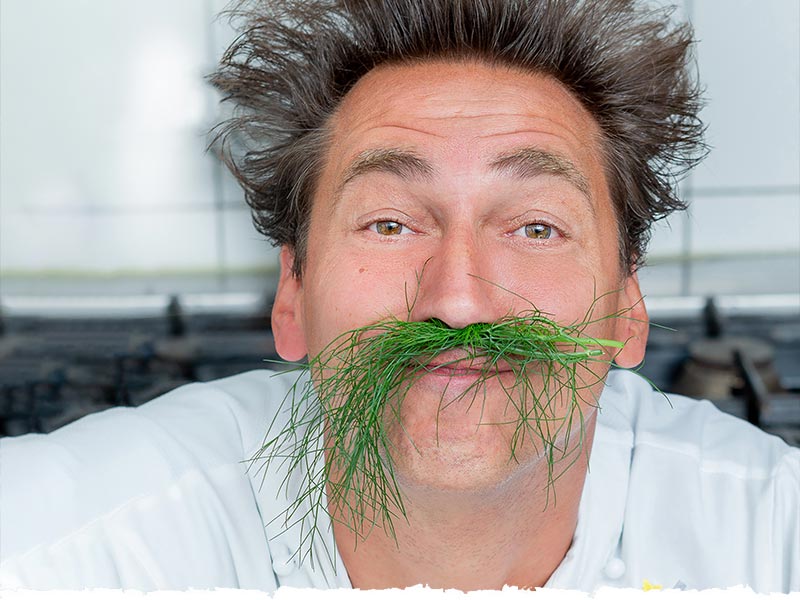 The first cabaret you can taste
Tobias Sudhoff is a jack-of-all-trades and a multi-talent. He is a professional musician, entertainer, cabaret artist, product developer, and cook. For many years, he has been teaching at Münster University of Applied Sciences among the ecotrophologists, explaining the scientific connections in cooking, and educating about food additives and the ecological consequences of the production of our food. As a founding member of the food lab muenster, he researches and advises companies and institutions, and as an author, he regularly writes for many magazines and of course his popular political cookbooks.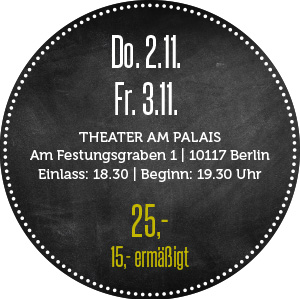 At the time of our festival, Tobias Sudhoff will be in Berlin and delight us with his cabaret programme ISS WAS. He'll side-swipe at the food industry mafia, against sourpusses, grumblers and a lack of joie de vivre.
Sudhoff knows how to put his finger in wounds that no one else sees or ever questions. As a cabaret artist, Tobias Sudhoff relentlessly cuts to the heart of things and relishes the flesh of his cabaret fruits right before he friendly embraces his audience with wine-matured texts.
During his stage time, he'll be cooking stock which will be tasted by the audience afterward. He has also promised to bring along a sample of his great "Happy foie", an unstuffed organic goose liver that is skilfully enriched with fat so that it tastes like an original foie gras.
Tobias Sudhoff's guest performances take place in different venues.
Thu. 2.11. & Fr. 3.11.
THEATER AM PALAIS
Am Festungsgraben 1 | 10117 Berlin
Admission: 6.30 pm | Start: 7.30 pm
25,-
15,- reduced