Nothing is better than something good
This post is also available in: German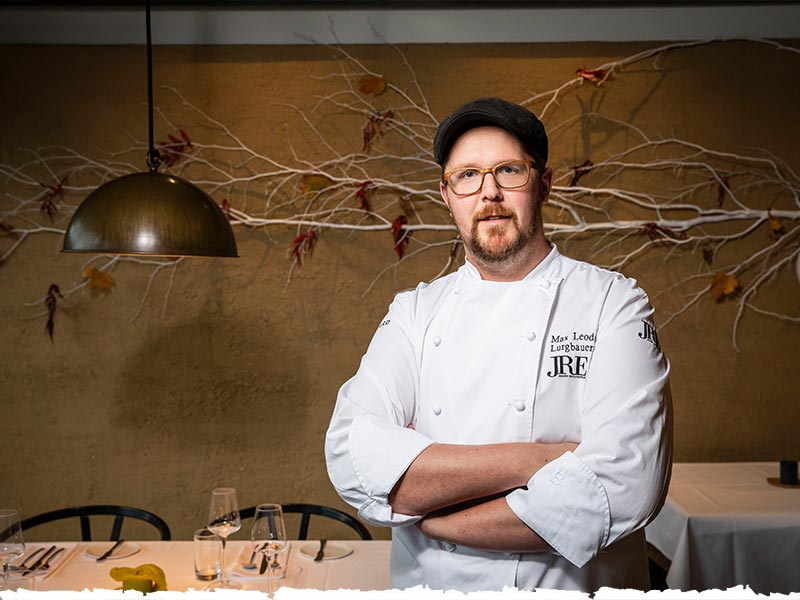 Lurgbauer Küchenchef Maximilian Leodolter
Maximilian Leodolter representing Steiermark
Experience Styria. Enjoy courtesy.
Styria is known as the Green Heart and the Delicatessen of Austria.  The province entices you with a range of local and regional delights as you drive through apple orchards, vineyards, and pumpkin patches.
If you don't know it yet: please look up St. Sebastian in Mariazell. Still there? Hello? You are probably already sitting in your car or booking a train ticket to this wonderful region in Styria. The Lurgbauer restaurant, located in the midst of the beautiful alpine landscape, has become a culinary hotspot thanks to Maximilian Leodolter.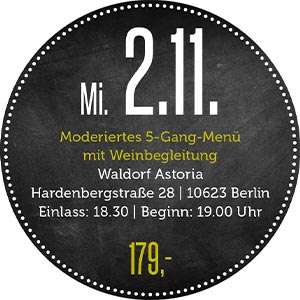 The Gault&Millau confirmed this by awarding him with 3 hoods. Maximilian represents a modern interpretation of Austrian haute cuisine and shows once again what an incredibly exciting country of pleasure Austria is.
We are very happy to welcome this great talent, who is also a member of the JRE.
Wed. 2.11.
Moderated 5-course menu with accompanying wine
Waldorf Astoria
Hardenbergstraße 28 | 10623 Berlin
Admission: 6.30 pm | Start: 7.00 pm
179,-