Alexanders and Billys boozy idea
This post is also available in: German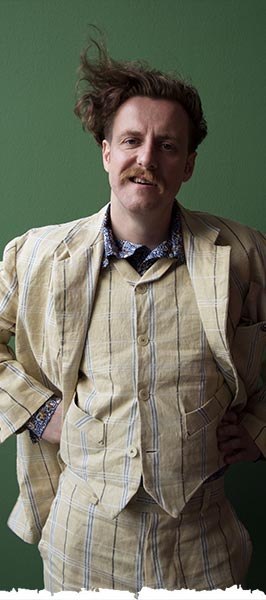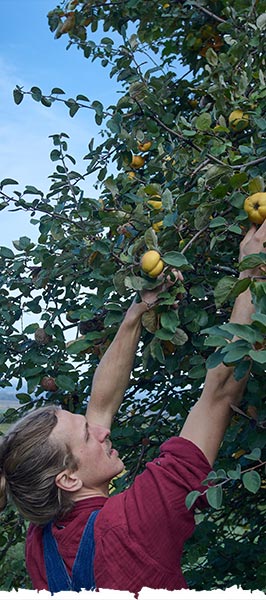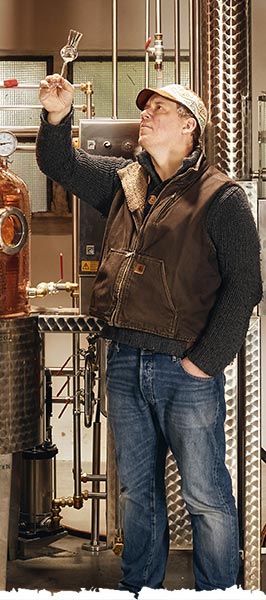 Alexanders and Billys boozy idea
When it comes to alcohol, we see liquor as the King. In reality, it's the beverage category that is the most misappropriated. The newest gin or single malt scotch always causes a stir. Most of it is pure marketing – a nice paper wrapper for industrial liquor with no provenance, individuality or craft.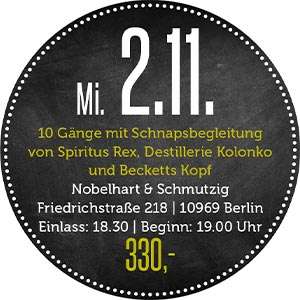 Throughout the liquor dinner, Billy Wagner and his team show how it's done properly. The evening's main focus was the traditional fruit brandy, since fruit brandy is capable of much more than just sweetly blowing out your lights. Trust is crucial, especially when dealing with liquor, the purest form of alcohol.
You should have faith in the distiller's skill, the products, and their flawless preparation. You will be led through Micha Schäfer's menu by two local distillery industry figures who completely merit your trust: Matthias Sievert from Spiritus Rex in Schleswig-Holstein and Johannes Kolonko from the Kolonko Distillery in the Markgräflerland region south of Freiburg.
Tue. 2.11.
10-course-menu with accompanying wines
Nobelhart & Schmutzig
Friedrichstraße 218 | 
10969 Berlin
Admision: 6.30 pm | Start: 7 pm
330,-