Burner, Brewer, Brandenburg
This post is also available in: German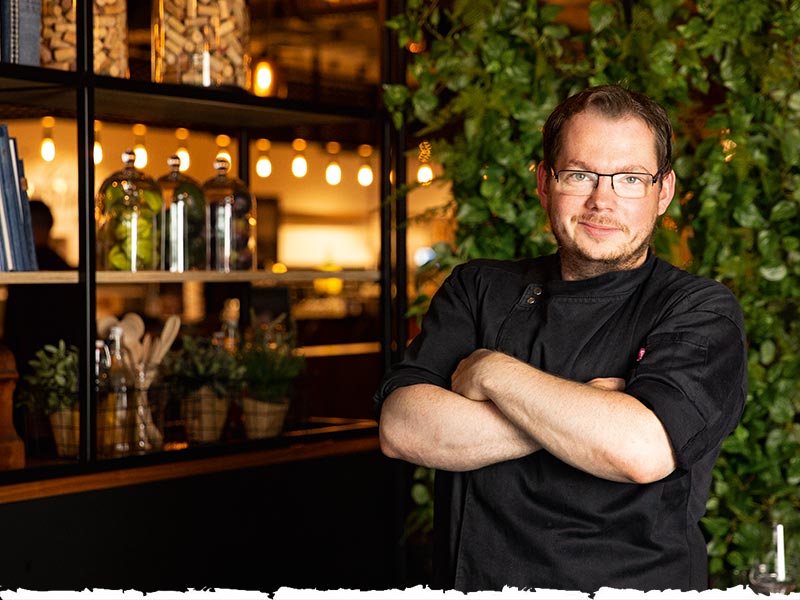 This regional cuisine evening named "Burner, Brewer, Brandenburg" promises "the surroundings of the plate and Brandenburg in a glass."
Chef Stefan Lorenz and his crew present what local producers have to offer in a 4-course menu, which includes distilled and brewed beverages from the fine distillery in Niederfinow and the Barnimer Brauhaus, among others. The latter, by the way, are on-site for a chat about local gossip.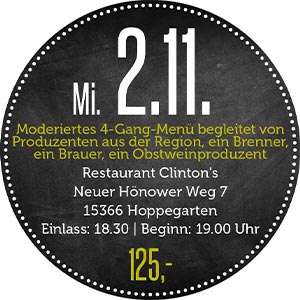 Customers may look into the eyes of the kitchen employees and peek into the pots via live cams, which provide even more behind-the-scenes access to the cooking show.
The evening's motto is: "Lett he plates and the glasses crash On the plates and in the glass. Let there be a crash". Since Clinton's is already a smash hit when it comes to casual fine dining, this should be an absolutely adequate announcement.
Wed. 2.11.
Moderated 4-course menu accompanied by producers from the region, a distiller, a brewer, a fruit wine producer
Restaurant Clinton's
Neuer Hönower Weg 7 | 15366 Hoppegarten
Admission: 6.30 pm | Start: 7.00 pm
125,-