This post is also available in: German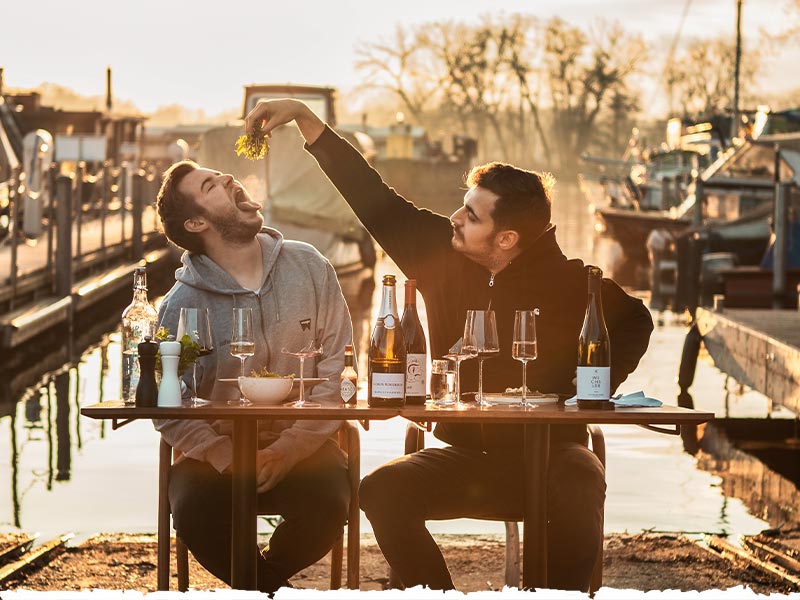 Danube and Spree in the harbor kitchen
Restaurant, bar, canteen and beer garden. Let us introduce the harbor kitchen, the all-rounder in the heart of the Spree in Berlin Rummelsburg. The former canteen, which had the bay just in front of the door, has evolved over the last 11 years into a destination for gastronomic pleasures in a unique setting. Mathias Brandweiner and Frederik Grieb, two passionate restaurateurs, are not wholly blameless in this.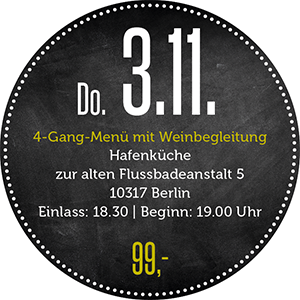 Other than that, what do the two have in common? From the luxury hotel industry to the port, their background as the management team of the "Pots" in the "Ritz Carlton."
Whether on the high seas or on shore, Frederik Grieb feels at home in the kitchen. Since 2020, he has been responsible as general manager and head chef of the newly planned harbor kitchen, drawing on his experience on the "MS Europa" and his position as head chef at the "Pots."
Mathias Brandweiner, a longtime acquaintance, joined as a business partner at the start of 2022.
He does himself credit and delights his visitors as "Host of the Year 2019," while he is working at the restaurant "Pots." When it comes to the wine list, he once again proves to be a first-class wine guarantor.
We will be joined by guest winemakers from Kremstal, the Lesehof Stagrd, for this evening.
With ten generations of viticulture, rich traditions, and, of course, the responsibility to raise the bar and feed you
"Spree meets Danube" is, in our opinion, the most appropriate theme for this celebration.
Our four-course menu is served right on the Spree, and it features a successful fusion of Berlin and Austrian cuisine, as well as superb Danube wines.
Thu. 3.11.
4-course-menu with accompanying wines
Hafenküche
zur alten Flussbadeanstalt 5 | 10317 Berlin
Admission: 6.30 pm | Start: 7.00 pm
99,-