MESA ILENAR
This post is also available in: German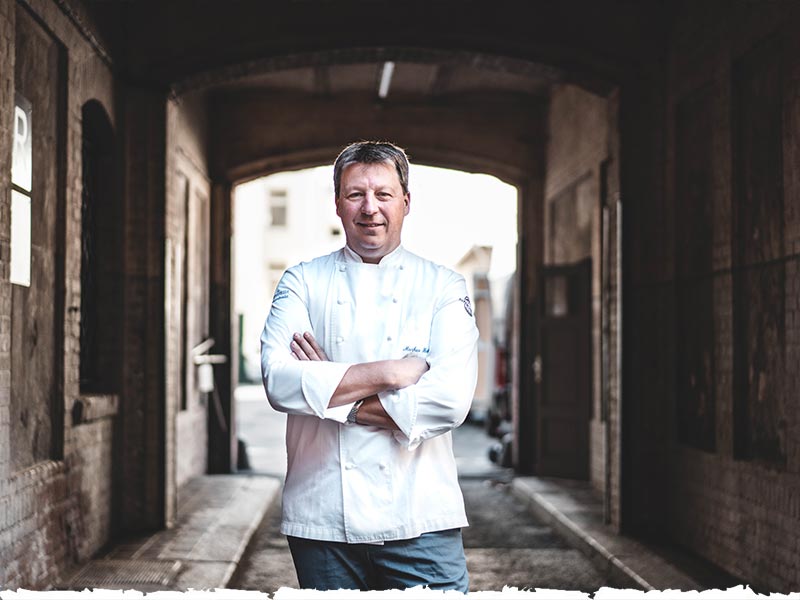 Markus Herbicht's full lunch
Where Sarotti chocolate once melted, you may now melt yourself. Fortunately, Markus Herbicht's culinary art is not only reserved for celebrities such as Madonna, the Thai royal family or Angela Merkel; you can also enjoy his cuisine, which is influenced by Spanish cuisine.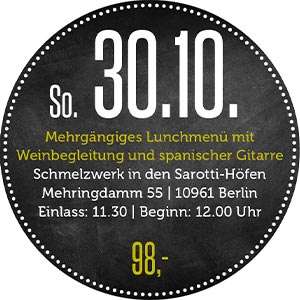 At this event, in the form of a multi-course lunch menu is guaranteed to feel Spanish to you! After all, seafood and Andalusia meet on the plate here. And because olé also includes vino, the menu is of course accompanied by a fine selection of great wines. Is there anything missing? Claro, la musica!
While the palate is being enchanted by Spanish music, the ears are feasting on guitar music. We have a suspicion that the halls of the former Sarotti courtyards will be acoustically presented from their chocolate side. 
With this format, Markus Herbicht received the eat! berlin Audience Award in 2018. The tickets will probably be in hot demand. 
Su. 30.10.
Multi-course lunch menu with wine accompaniment and Spanish guitar
Schmelzwerk in den Sarotti-Höfen
Mehringdamm 55 | 
10961 Berlin
Admission: 11.30 am | Start: 12.00 am
98,-