Mariscos de Markus
This post is also available in: German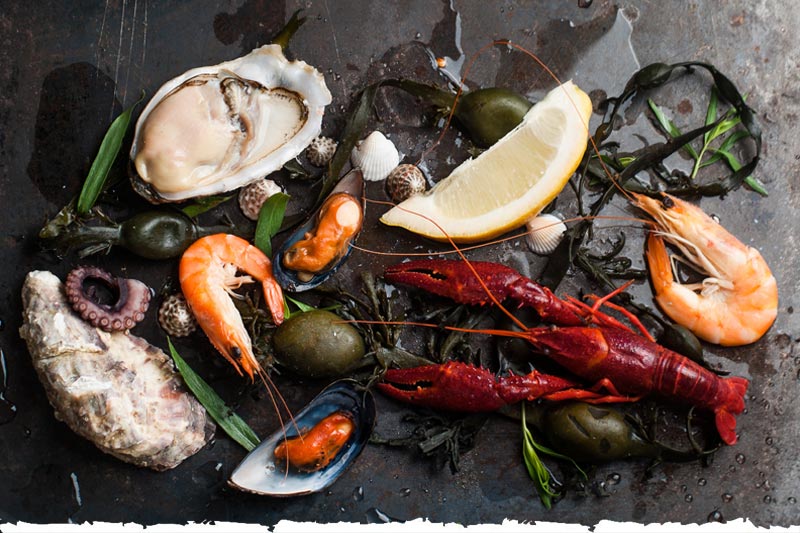 Andalusian Lunch at Schmelzwerk
Andalusian recipes dominate the massive Sunday lunch at Schmelzwerk in den Sarottihöfen that Markus Herbicht is preparing for eat! berlin. Not surprising: it's a part of Spain where the locals eat anything that creeps or swims in the sea. The Spanish call their beloved seafood Mariscos. And while few people are likely to mistake Herbicht for a common Spanish fishmonger, he feels comfortable declaring: "Spain and its seafood are part of my culinary DNA." In the late 90s he served as chef de cuisine for the Kempinski resort in Estepona, a city in southern Spain.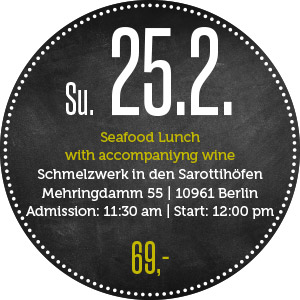 Guests can expect outstanding courses characteristic of a Sunday family lunch with gambas, almejas and pulpo. A medley of the most favoured seafood, Arroz de Málaga, salads and vegetables the Andalusian way, and – of course – Aioli alongside fine wines from the Iberian Peninsula served by a fantastic team. The location for this event is something special as well: The "Sarotti Chocoladen und Cacao Aktiengesellschaft" started producing fine Berlin chocolate in 1883, unveiling their famous "Sarotti-Mohren" logo in 1918. Today the historically protected buildings of the Sarotti Höfe are home to a family-run hotel, a lovely cafe and the event rooms of Schmelzwerk in the former chocolate production space, including a chic bar and lavish celebration room.
Globetrotter Markus Herbicht has engaged with many different world cuisines and continues to draw on that experience today, the head of Schmelzwerk says. As a young sous-chef, the Saarland native worked in Johan Lafer's Michelin star restaurant Le Val d'Or before traveling to see the wider world. In Thailand, Herbicht spent three years cooking for the royal family, and after his time in Spain he served in a directorial role at Käfer in Munich and Borchardt in Berlin. He has tended to the culinary needs of many luminaries, including politicians such as Angela Merkel, Gerhard Schröder and Ronald Reagan and entertainment stars such as Madonna and Michael Jackson. Since 2011 his firm Markus Herbicht Catering has handled high-carat events such as the Berlin Aids gala and Borussia Dortmund's Bundesliga championship celebration.
Su. 25.2.

Seafood Lunch 

with accompaniyng wine

Schmelzwerk in den Sarottihöfen

Mehringdamm 55 | 10961 Berlin

Admission: 11:30 am | Start: 12:00 pm

69,-