Joannis Malathounis
This post is also available in: German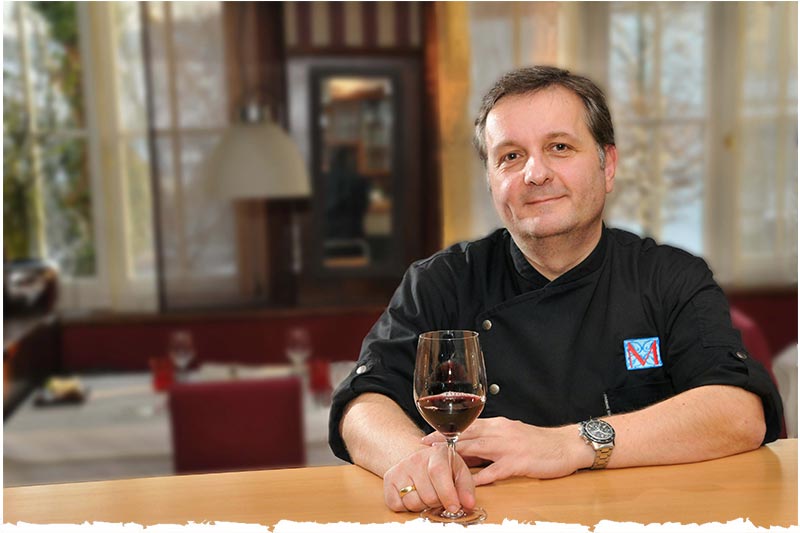 "Modern Greek Cuisine"
Visits Berlin
Restaurant Malathounis is world's sole Greek restaurant outside Greece itself to boast a Michelin star. "Der Feinschmecker" magazine takes a more reserved approach, calling it 'merely' the best Greek restaurant in Germany. Anna and Joannis Malathounis (two toques), known as the founders and champions of "modern Greek cuisine," run this extraordinary establishment in the Rems Valley region of southern Germany. Joannis Malathounis' culinary roots reach back to his old homeland, with classic recipes tweaked into a beguiling mix of simple Greek fare and internationally inspired haute cuisine.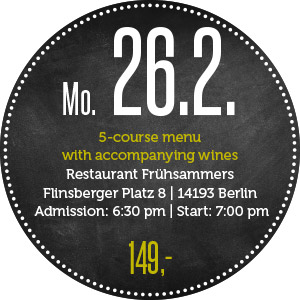 Malathounis runs an authentic Mediterranean kitchen, where he can work with his own version of classic marinated grape leaves, yogurt, feta cheese and olives, as well as fish and seafood. He then enriches those recipes with fresh regional ingredients, creating cross-over masterpieces such as "Octopus Duet," cooked in mussel stock together with Moroccan flat beans, Swabian broccoli and Kalamata olives. Or Malathounis' favorite dessert, "Olive Oil Chocolate," served with figs and a hazelnut meringue. Even Retsina wine has a spot in his cuisine, in the beurre blanc that he serves alongside his grape leaves stuffed with rice, dill and Corinth raisins.
"Like the earth's blood," Udo Jürgens' famous song croons in praise of Greek wine. Almost everyone knows Retsina. But what about Malagousia, Assyrtiko, Vlachiko and Xinomavro? These varieties have been taken up by a new generation of Greek winemakers, who are now making fantastic wines that are almost un-known in Germany. These native Greek vines benefit from a wide range of soils, including clay, granite and volcanic stone. The diversity of the Grecian landscapes is matched only by the diversity of its wines and winegrowing regions, which span a huge range of climatic conditions – from the land's many Mediterranean islands to the 1000-meter peaks of the Pindus mountains. The new Greek winegrowers are revitalizing their country's traditional cultivation and cellaring techniques, leavened with new insights that many winemakers gathered while studying abroad. Popular international varieties such as Chardonnay, Sauvignon Blanc and Merlot are also currently being made into impressive wines… and, of course, there is Retsina, which we personally feel is unfairly belittled.
Sonja (three toques) and Peter Frühsammer, who will be opening up their kitchen to Joannis Malathounis on this evening, are themselves curious to see what exotic dishes he will be conjuring up from his favorite ingredients. The wine menu is being handled by Christos Tziolis, who runs the Cava wine shop in Charlottenburg and who is known as THE source for information on trends in the Greek wine scene. He will be hand picking a range of bottles to help dispel the clichés and stereotypes surrounding Greek wine.
Mo. 26.2.

5-course menu 

with accompanying wines 

Restaurant Frühsammers

Flinsberger Platz 8 | 14193 Berlin

Admission: 6:30 pm | Start: 7:00 pm

149,-