Berlin, Berlin – So Nice You'll Say It Twice
This post is also available in: German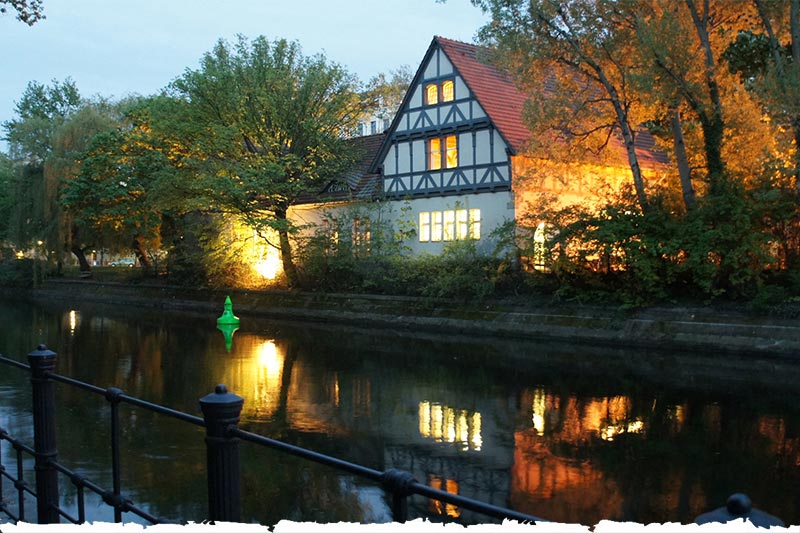 Top Chef Franz Berlin of Baden
Takes over the Schmugglerscheune
Ever notice that the name Berlin often comes in a two-pack? "Berlin, Berlin" was the name of a German TV drama broadcast in the early evening. There's a hotel named "Berlin, Berlin", and the Gropiuslerchen, a music group featuring kids, had a 1987 hit in "Berlin, Berlin – dein Herz kennt keine Mauern." Berlin appears to be the Twix (or for those with long memories: the Raider) of capital cities. So it seems only fitting that Franz Berlin (three toques), a top chef from Baden, will be joining us for eat! berlin.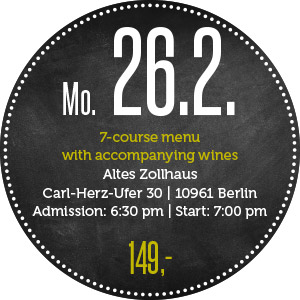 Mister Berlin loves his home region, but has already traversed many different culinary traditions throughout Germany. He comes to us at present from Krone-Lamm restaurant in Zavelstein. Berlin's resumé shows apprenticeships at some of the finest star restaurants. His initial training came in the neighboring town of Bad Teinach. In 2002 he headed to the far south of Baden, joining the team at the renowned Restaurant Adler in Häusern, where he gathered his initial experience under Winfried Zumkeller. Jörg Müller, the restaurant legend from Westerland, brought the 21-year-old chef on board as his Chef de Partie in far-away Sylt, and then three years later Franz Berlin became sous-chef under Jörg Sackmann in Baiersbronn. In 2009, Berlin returned to his parents' business, gaining his first opportunity there at KroneLamm to work as an independent chef de cuisine and implement his own concept of modern regional cooking. He was soon rewarded with a Michelin star.
One place Berlin has not yet cooked: Berlin. The inspiration for this eat! berlin event, although we're bringing the award-winning 34-year-old chef here for more than just his terrific name. Franz Berlin was happy to oblige: "The festival is a tremendous platform for presenting myself and my cooking in the capital city." The Schmugglerscheune, a rustic yet elegant space at Herbert Beltle's Alten Zollhaus, will host Berlin and his team as they serve a broadly conceived menu of Baden specialties, of the kind that Gault&Millau gushingly called "beautiful meadows for the eyes and aromas." Berlin is planning seven lavish and fascinating courses for Berlin, from the flying "Presa from Iberico" plates and "Ox cheek salad" to the intermediary course of "Black Forest Cherry Pie" (with paté mousse, chocolate brioche and Brillat Savarin) and on to the "Breton Turbot with Field Mustard Puree and Yozu Gel." The "Toffee" for dessert will also be unlike anything you'd ever expect.
The wine pairings for this menu will be handled by Rainer Schnaitmann, the young VDP vintner from Fellbach who applies organic principles in cultivating his Sauvignon Blancs, Spätburgunder and Lemberger and has risen to the Swabian winemaking elite.
They say people from that part of Germany can do anything, just with a bit of a funny accent. For food and drink like this, we're happy to oblige.
Mo. 26.2

7-course menu 

with accompanying wines 

Altes Zollhaus

Carl-Herz-Ufer 30 | 10961 Berlin

Admission: 6:30 pm | Start: 7:00 pm

149,-