DELIGHTFUL CINEMA

This post is also available in: German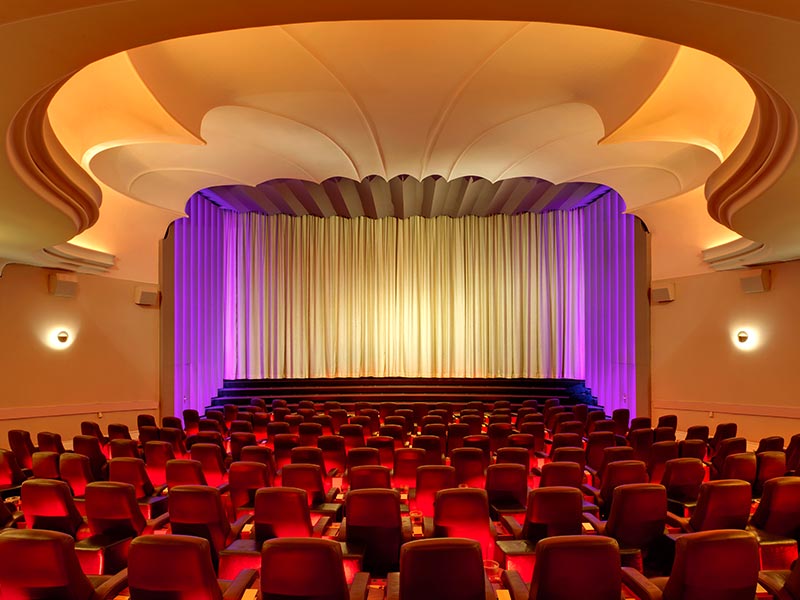 ASTOR Film Lounge © 2017 Premium Entertainment GmbH
Franz Raneburger in the Astor Film Lounge
The ASTOR Film Lounge is a blessing for people who would never enter soulless cinema bunkers with terrible snacks and mass handling. We started the Genussvolles Kino here in 2015 based on an idea by Tim Raue. We started the series "Genussvolles Kino" based on an idea by Tim Raue here in 2015. In addition to Tim Raue, this have been Marco Müller, Sebastian Frank, Michael Kempf, Max Strohe, Alexander Dressel, Björn Swanson, and Hendrik Otto.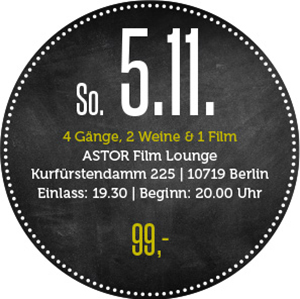 It's time for another of Berlin's historical greats, namely the legendary Franz Raneburger. His restaurant Bamberger Reiter had three toques and one star. We are talking about the 80s and 90s, a time when Berlin was anything but an easy place to be for gastronomy. Today, Franz Raneburger runs Edelweiss Catering GmbH together with his wife Marija Vojkovic, and is preferably booked when really important state visitors come to the capital.
The wines come from the VDP.Estate Stigler from Baden. Each guest receives two 0.375-litre bottles of wine that are paired to the menu. The moderation is done by no one other than THE Kinoking Knut Elstermann from radioeins.
Not insignificant, of course, is which film we show you that evening: Master Cheng in Pohjanjoki is a wonderful feature film by Finnish director Mika Kaurismäki that won the Audience Award at the Nordic Film Days in Lübeck.
Sun. 5.11.
4 courses, 2 wines & 1 movie
ASTOR Film Lounge
Kurfürstendamm 225 | 10719 Berlin
Admission: 7.30 pm | Start: 8.00 pm
99,-