Crabs & friends

This post is also available in: German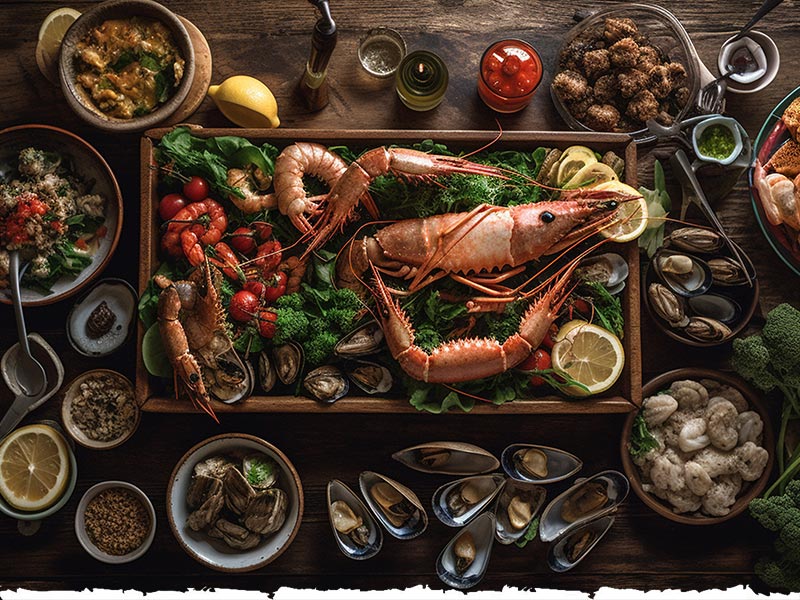 delicious seafood plate generative art © Giancarlo/Adobe Stock
The lunch in the beautiful atrium at Hotel Luc am Gendarmenmarkt is all about tangible delicacies from the sea, about full-grown lobster, wonderfully salty oysters, crabs, caviar, sea snails and everything that the crab-loving heart desires. We celebrate "The Great Feast", we indulge in "Day Drinking" and give all this a new dimension of quality and joie de vivre.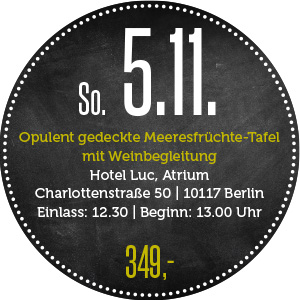 Responsible for this, let's call it "orgy", is the wonderful top chef Florian Glauert. We have been working with this highly creative and professional superfoodman for over ten years, and in that time he has been responsible for some of the best events at our festival. Last year he also received the audience award for "Hans im Luc".
For this special lunch, we came up with something special for the wine accompaniment. Which VDP.Estate would be best suited? The epiphany: Our festival curator is a graduate sommelier and a great lover of German wines. Especially when they are white. That's why there will be a kind of "best of". What are Moser's favourite wines? What GG bottles are still lying around in the cellar? Bernhard Moser himself will choose the wines and will lunch with you. Please make sure he stays fit for the evening. After all, he still has to work.
Sun. 5.11.
Opulently set seafood table with accompanying wines
Hotel Luc, Atrium
Charlottenstraße 50 | 10117 Berlin
Admission: 12.30 pm | Start: 1.00 pm
349,-