This post is also available in: German
WINEMAKERS SQUARE OFF BEHIND THE STOVE AT Z&KO
Saturday, February 25, 2017, 7 pm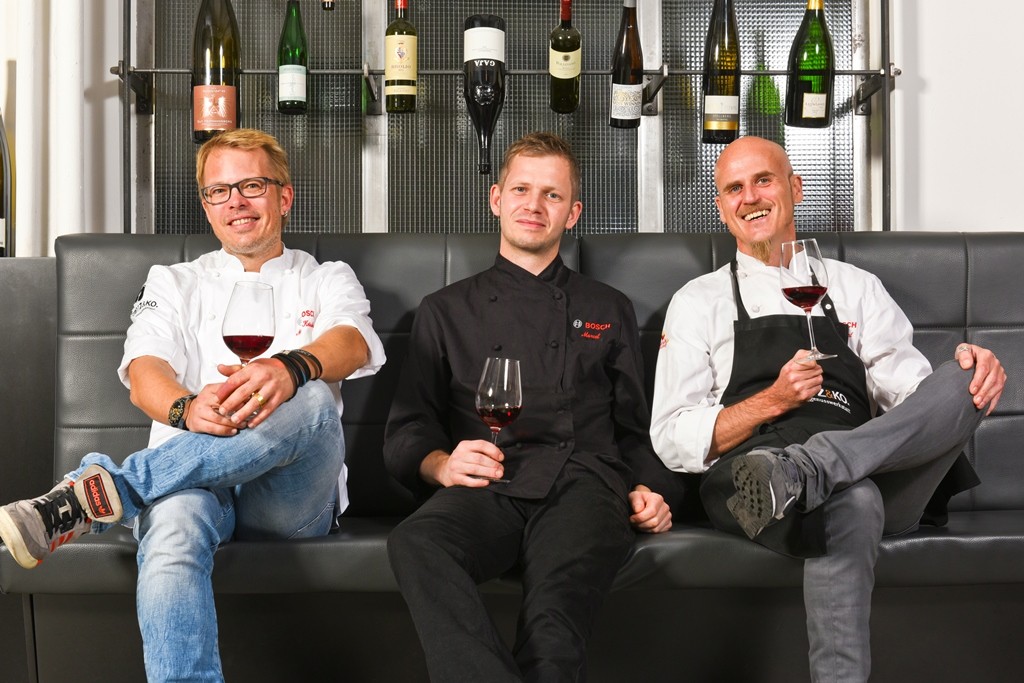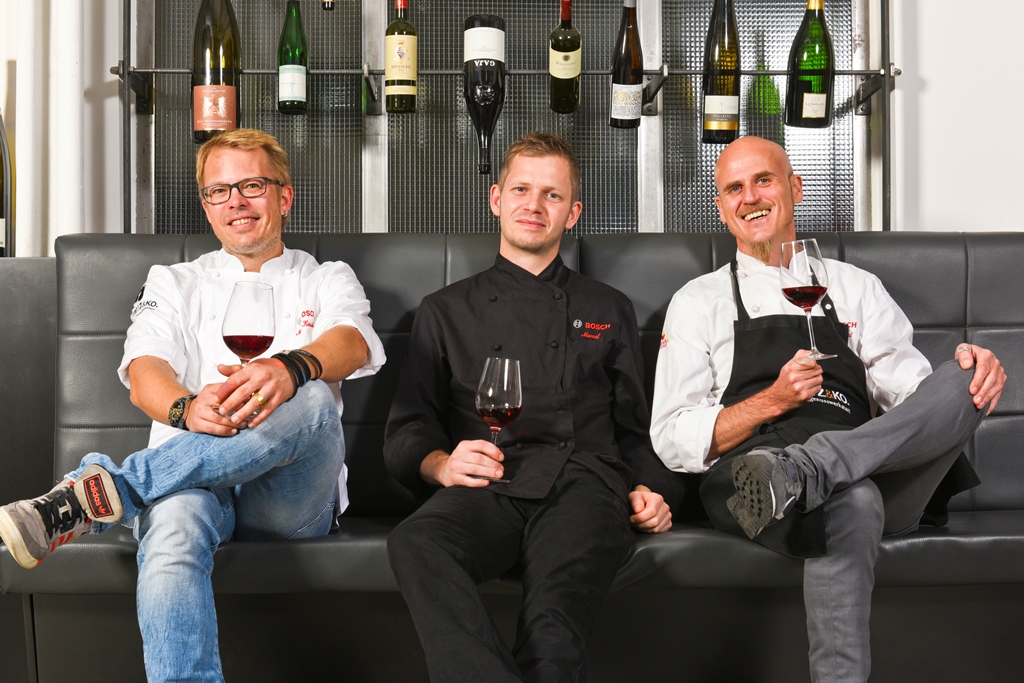 Unusual and entertaining encounters are par for the course at Z&KO, a combination wine store and restaurant. For eat! berlin, the team has organized a special cooking showdown: renowned TV chefs Ralf Zacherl & Mario Kotaska will renew their ongoing battle to impress the jury. Only they won't be alone: two award-winning female winemakers will be at their sides, providing not just the wines, but culinary prowess as well.
Zacherl & Kotaska are familiar faces at Z&KO, routinely swinging by the kitchen to plate something nice. The real spice to the evening, however, will come from the two winemakers, who will be looking to impress the jury with a four-course crowd pleaser. There's no question they understand gourmet tastes, but can they prove it with a cooking ladle instead of a corkscrew?
Carolin Spanier-Gillot from Rheinhessen was declared 2015 Winemaker of the Year by Falstaff magazine. As such she became the first woman in a male-dominated industry to claim that coveted title. She took over responsibility for Gut Kühling-Gillot from her father at a tender age of 24. After marrying successful winegrower Oliver Spanier, the pair merged their operations into Gut Battenfeld-Spanier.
Her rival in the cooking competition will be Heide Rose-Raumland, another Rheinhessen winegrower. The grand sparkling wines from the legendary Raumland Sekt estate have been proclaimed Germany's best Grower Sekt in eight of the last ten years.
It goes without saying that the two menus will be carefully harmonized with their products to bring out the best in both young and mature wines. And with Zacherl and Kotaska helping the pair of vintners in the kitchen and at the table, it's sure to be an evening both jovial and delicious.
The TV chefs know how to work together. Their Weinladen Schmidt Z&KO, a joint project with Anja and Carsten Schmidt, opened in 2014 on Rheinstraße in Steglitz as an event location with wine bar, cooking school and restaurant. Kitchen rebel Yacherl has famously proclaimed that "anyone can cook simply and well," while Michelin star chef Kotaska stands for the fine art of whipping up refined culinary experiences from tired old classics. He's the kind of man who can make even the humble currywurst sing.
For eat! berlin on 25 February they'll be on opposite ends of the table, each seeking to help their assigned winemaker seize the audience's favor — and with it the top chef crown.
4 course menu including wine pairing
open doors 6.30 pm, start 7 pm
Tickets: 119,00€
Schmidt Z & KO, Rheinstr. 45-46, 12161 Berlin