Cinéma Culinaire
This post is also available in: German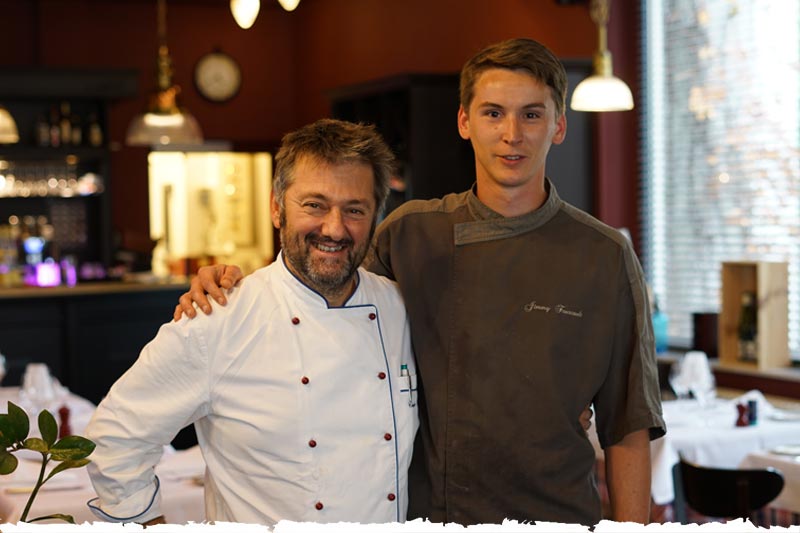 Cult movie and cult dishes from all regions of France
The feature film "Haute Cuisine" grabs its viewers' attention in three ways. First, it tickles the heartstrings with the inspired-by-true-events story of the female private chef to the French president. Second, Catherine Frot gives a tremendous performance as Hortense Laborie, sharing her emotional journey and her rage when the political intrigues of the Élyssée Palace make her life difficult. And finally: we, the audience, work up a mighty appetite as "the finest dishes from all regions of France" are prepared on screen as Madame Hortense cooks for the president. A marvelous looking vol-au-vent, savoy cabbage stuffed with salmon, truffled Bresse chicken – you can almost smell them through the screen.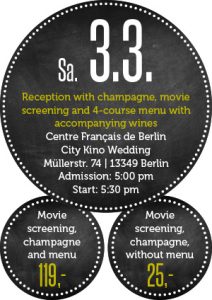 Which makes it the ideal film to be presented as "Cinéma culinaire" for eat! berlin. And where better than the Centre Français de Berlin: its City Kino Wedding shows the films, then La Gourmanderie right next door serves the fabulous food. Chef de cuisine and Francophile Claude Trendel and his colleague Jimmy Fourcault tracked down the loveliest recipes from the film. Following the screening, 80 guests will sit down for a 4-course menu with paired wines.
But first back to the film: the modern fairy tale about the rise of a provincial cook to the confidante of one of the most powerful men in the world is based on the diaries of Danièle Delpeuch. Back in the late 1980s, she did in fact cook for then-president of France François Mitterand.
The film lives from both its sensuous cooking scenes as well as the outstanding performance by lead actress Catherine Frot, whose self-confident Hortense Laborie must deal with the male chauvinists populating the presidential kitchen. Director Christian Vincent and his team were granted almost unprecedented access to film at the real Élysée Palace. Viewers may well appreciate these unfamiliar glimpses of a spectacular and famous but usually hidden setting.
In case you're wondering: Both those staying for the dinner and cineastes interested only in the film will be treated to a small Champagne reception with amuse-bouche at the start of the screening – it wouldn't do to have stomachs growling during the performance.
Sa. 3.3.
Reception with champagne, movie screening and 4-course menu with accompanying wines
Centre Français de Berlin
City Kino Wedding
Müllerstr. 74 | 13349 Berlin
Admission: 5:00 pm
Start: 5:30 pm
Movie screening, champagne and menu 119,-
Movie screening, champagne, without menu 25,-