ACROSS THE STREETFOOD

This post is also available in: German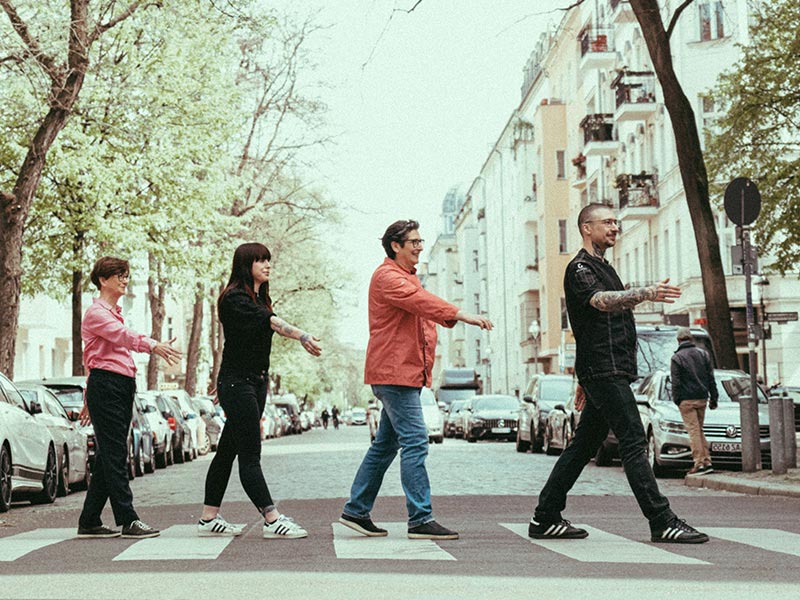 Marion Stoltz, Daniela Knörlein, Anabela Campos-Neves, Udo Knörlein
What do you do when you can't decide between two great options? Exactly, you take both. At least when it comes to food from anabelas Kitchen and Kitchen Library which are located directly opposite from each other.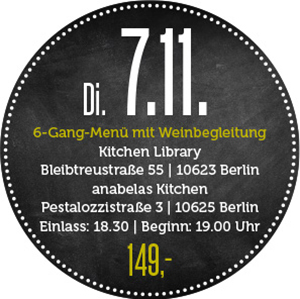 What connects both places – besides the more than neighborly friendship and great food – is the high quality of hospitality. Daniela Knörlein, restaurant manager and owner of Kitchen Libary, leads us through the evening confidently and knowledgeably, with just as much heart and soul as Marion Stoltz does the opposite in anabela's Kitchen. Chef and co-owner Udo Knörlein at Kitchen Library cooks at the highest level of fine dining, while on the other side of the street, you can expect the finest, produce-oriented, and somewhat more rustic Portuguese cuisine from Anabela Campos-Neves.
There's one thing we've always refused to do at eat! berlin: street food. But now, at Across the Streetfood, we've enthusiastically found our sweet spot. And because it's supposed to be a great night and we need a Berlin typical drink to go, VDP.Estate Domänenamt Castell will accompany us and help us to stay lively and a little tipsy.
Tue. 7.11.
6-course-menu with accompaniment wine
Kitchen Library
Bleibtreustraße 55 | 10623 Berlin
anabelas Kitchen
Pestalozzistraße 3 | 10625 Berlin
Admission: 6.30 pm | Start: 7 pm
149,-