FORGING TALENTS

This post is also available in: German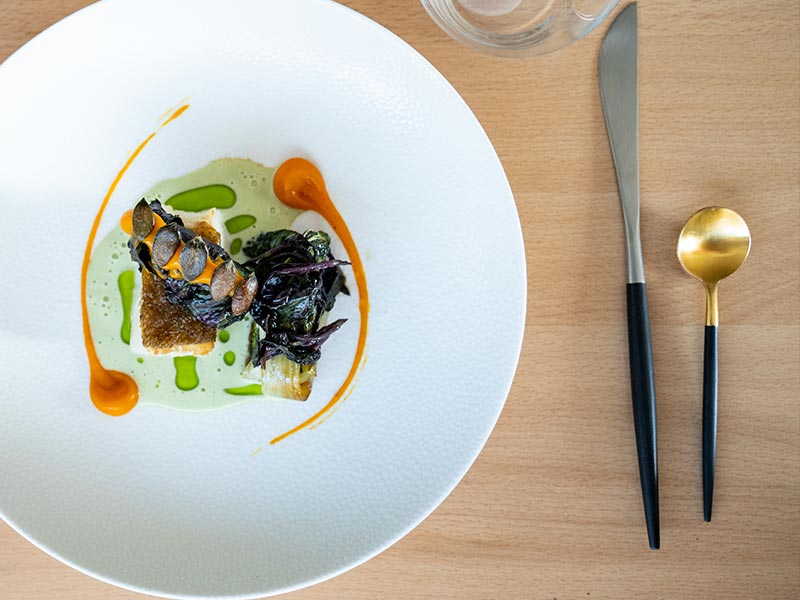 Food Foto Bob & Thoms © wibesagentur
"Tuttlingen has more to offer than you would expect", as the city writes on its homepage. We know that Tuttlingen has definitely someone great to offer. His name is Heiko Lacher he is ingenious in what he does. Feinschmecker ranks the Michelin-starred restaurant Anima among the best addresses in Germany.
Heiko Lacher and Felix Thoms met at Hammerschmiede in Karlsruhe where both of them forged their talents and expertise. We know Felix from another talent factory called Alt Luxemburg by eat! berlin award winner Karl Wannemacher. With Heiko Lacher and Felix Thoms, we proudly present two young, congenial representatives of their guild in our festival program.
The evening will be moderated by the host of Bob & Thoms, Oliver Körber, formerly restaurant manager at called Alt Luxemburg. He will introduce you to a very new member of the VDP, the wonderful winemaker Martin Schwarz from VDP.Estate Martin Schwarz.
Mon. 6.11.
6-course-menu with accompaniment wine
Bob & Thoms
Welserstr. 10–12 | 10777 Berlin
Admission: 6.30 pm | Start: 7 pm
189,-