YOUNGSTERS & DICIPLES

This post is also available in: German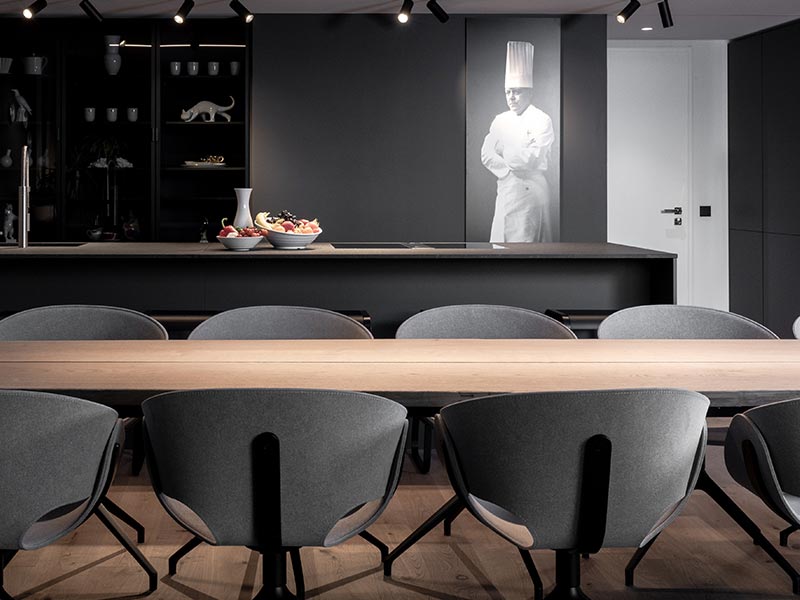 Some are younger, others are not. That's life. But even if you no longer belong to the youth, you can still celebrate it a little. Younger are above all the two actors of the evening: Jonas Zörner (29) learned the cooking profession from Michael Kempf at two-star restaurant Facil at Mandala Hotel.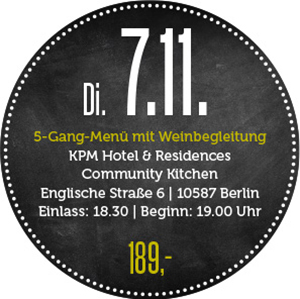 He worked for Kolja Kleeberg, Nils Henkel, Bent Stianson and Heiko Nieder. Today, Jonas is head chef at Restaurant Golvet, which has been awarded one star since it opened in 2017. Serhat Aktas (31) learned the profession of of restaurateur from from Herbert Beltle at Aigner on Gendarmenmarkt. He passed the sommelier exam and opened his wine bar Der Weinlobbyist in Schöneberg in 2020. Last year, Serhat was awarded by the VDP for his sparkling wine list.
The two "youngsters" jointly organize an evening at the KPM Hotel & Residences, in the Community Kitchen. And there is room for how many disciples at their table? Twelve, of course. A table full of twelve disciples needs wine, and that comes from the VDP.Estate Emrich Schönleber. Above all, the Nahe Rieslings make us rejoice and the angels' harps resound.
Tue. 7.11.
5-course-menu with accompaniment wine
KPM Hotel & Residences Community Kitchen
Englische Straße 6 | 10587 Berlin
Admission: 6.30 pm | Start: 7 pm
189,-