A Dinner Party For Supersonic High-Riders

This post is also available in: German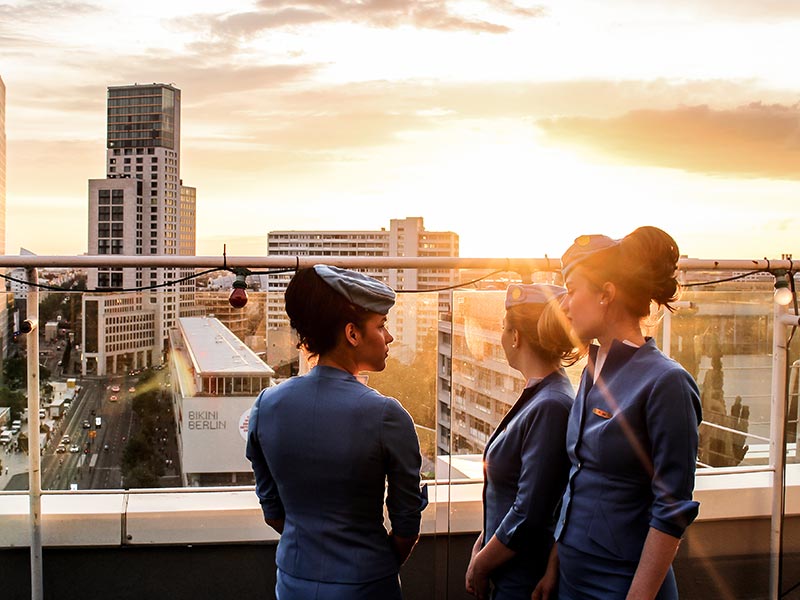 On this evening we all let our wings grow and learn to fly (but without the sugary drink from Austria). We need a supersonic location first; there's simply nothing better than the legendary Pan Am Lounge. In the Sixties and Seventies, pilots and stewardesses celebrated their industry's lush lifestyle there. The lounge has been preserved in its original state and is one of the most special places in the city.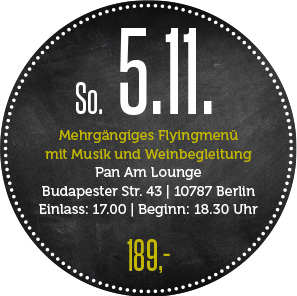 Of course, there has to be a flying menu for this. Responsible will be Pan Am Lounge's in-house chef Thomas Hartmann. And we'll have another high-flyer next to him. The chef of Goldener Hahn in Finsterwalde, Frank Schreiber, definitely can fly – at least culinary-wise. He was was awarded 16 points by Gault&Millau. For this special evening, Schreiber and Hartmann will work with everything that either owns or gives wings.
The band Kreuzberg Museum ensures that we start the evening musically inspired and that time flies by. Of course, the wines with the VDP eagle will once again be provided for the final take-off. In this case from VDP.Estate Burg Ravensburg. If the eagle lets a raven fly, then we definitely want to be at the forefront with our high-flying dinner.
Sun. 5.11.
Multi-course flying menu with music and accompaniment wine
Pan Am Lounge
Budapester Str. 43 | 10787 Berlin
Admission: 5 pm | Start: 6.30 pm
189,-