CLEAR THE STAGE

This post is also available in: German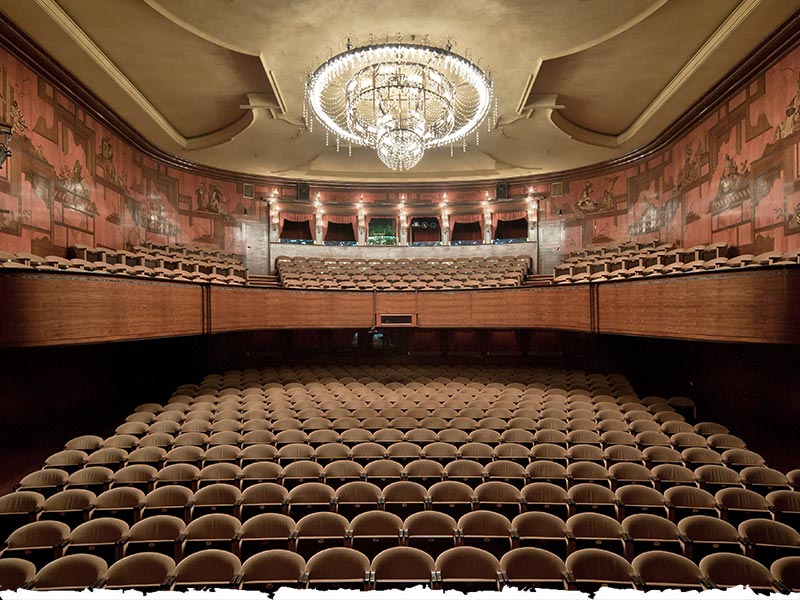 Renaissance Theater © Wolfgang Bittner
There are events that are out of this world. Accordingly, the run on tickets is always mad. Our stage dinner is one of them. We enjoy a play or opera, and afterward, our guests get served dinner on stage.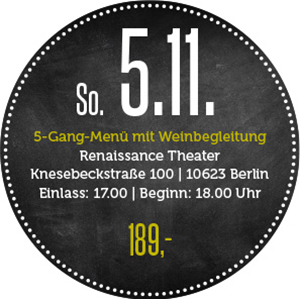 This year we welcome you to the beautiful Renaissance Theatre. We will start in the Foyer where VDP.Schlossgut Diel (Nahe) will spoil us with sparkling wine for an aperitif. A few first bites and we head to the loges to see "One Twenty- Two – Before the End" by Matthieu Delaporte, directed by Sebastian Sommer. A wonderful tragicomedy, merging Woody Allen's farce "Death Knocks" and Ingmar Bergman's drama "The Seventh Seal".
Culinary wise we will be spoiled by the legendary restaurant Caroussel from Palais Bülow in Dresden by the restaurant's new head chef Sven Vogel. Caroline Diel and her husband Sylvain Taurisson-Diel are the seventh generation to run the traditional VDP.Estate Schlossgut Diel, and the results in the glass are always amazing. We can't wait to welcome them!
Sun. 11.5.
5-course-menu with accompaniment wine
Renaissance Theater
Knesebeckstraße 100 | 10623 Berlin
Admission: 5 pm | Start: 6 pm
189,-