Vinci nella Foresta
This post is also available in: German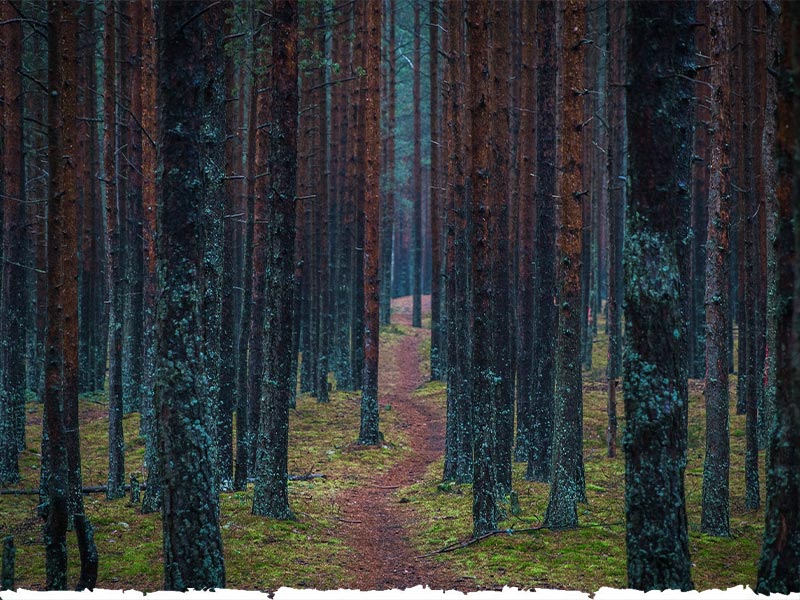 Despite the fact that a forest ending up in a factory is not a good sign, the forest is our main focus for this evening. The forest is said to have a strong healing power. Pleasure also has numerous health benefits for both the body and the mind. It should be even better when pleasure and forest collide! This does not necessitate a trip to the countryside. On the contrary. This evening in Wedding is dedicated to a delicious wood walk, a site where the fox and the hare will never say good night to each other.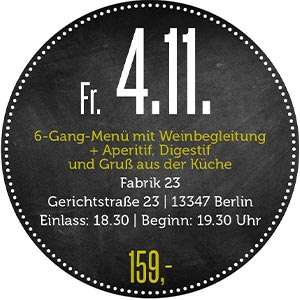 Since 2019, Guido Vinci has been presenting the best of Italian culinary art at Fabrik 23. He will take you on a six-course forest walk through spruces, mushrooms, red deer, and berries.
You may judge for yourself how nicely this blends with the distinctive location's industrial charm. It is indeed going to be a memorable evening! After all, as the chef of restaurants Locanda Pane, Il Pane e Le Rose, and La Mezcla, among others, the host has established a reputation among reviewers as well as celebrities such as Robert Redford, Tom Cruise, and Quentin Tarantino. According to what we heard, one of them acted like the ax in the forest.  But, as we all know, when one shouts into the woods, it's dinner time (or "Waldmannsheil" in this case).
Fr. 4.11.
6-course menu with wine accompaniment + aperitif, digestif and greeting from the kitchen
Fabrik 23
Gerichtstraße 23 | 13347 Berlin
Welcome: 6.30 pm | Start: 7.00 pm
159,-