Barfly live
This post is also available in: German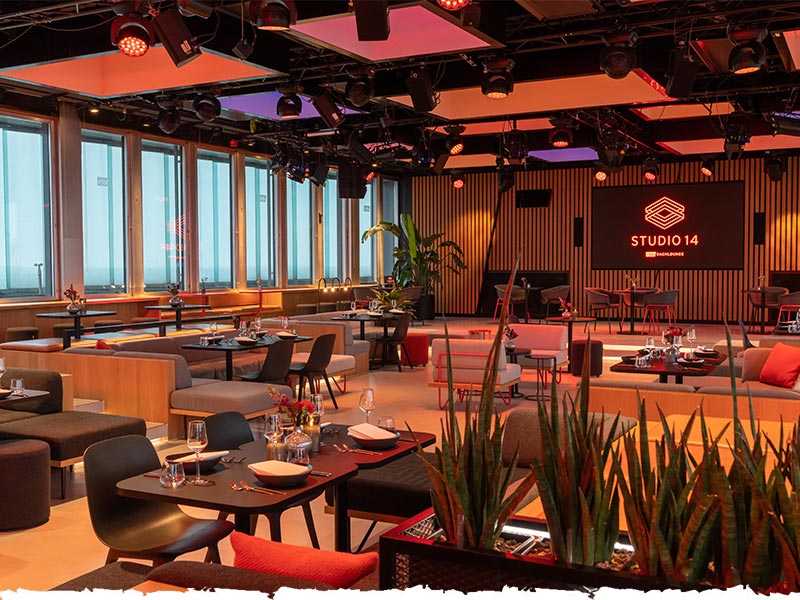 Studio 14 – die rbb Dachlounge
Sophisticated bar chefs have been sharing the kitchen, cooking up essences, tinctures and aromas. And many of the best chefs can be found in excellent bars as guests themselves post service. What do these top culinary experts expect as favourite bar food?
Wonderful Meryem Celik will be asking this and other questions in her programme Barfly. Guests will be Berlin's only three-star chef Marco Müller, the recently awarded vegetarian chef Nikodemus Berger from Bonvivant and Susanne Baró Fernández from Timber Doodle Bar.
There will be a little something to taste also: Grilles Cheese Sandwiches with truffle mayo and a matching cocktail from Nikodemus Berger, Bernhard Moser's salmon loin perfumed with lemon basil liqueur, a bite inspired by DSM – Deutsche Spirituosen Manufaktur from Berlin Lichtenberg, a glass of Kaiserweiße from Thomas Tyrell and a whole new tapas and cocktail menu to feast on from Genusskombinat. Barfly will be live on air on radioeins.
Fr. 3.11.
Live radio show with culinary tastings
Studio 14 – die rbb Dachlounge
Masurenallee 20 
| 14057 Berlin
Admission: 5.30 pm | Start broadcast: 7.00 to 9.00 pm
49,-