10 years THE GRAND
This post is also available in: German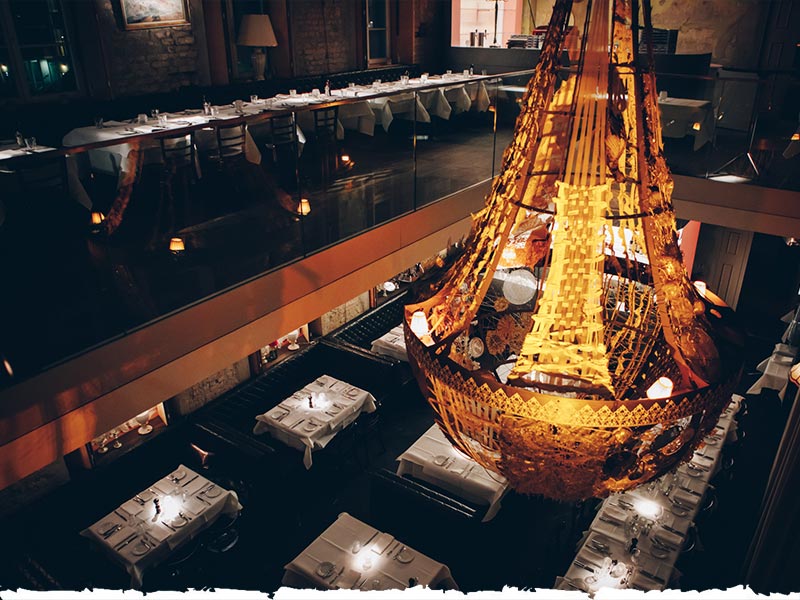 Schulz, Roth and a hammel wine accompaniment
Since nomen est omen, "The Grand" has big plans: for its tenth anniversary: Celebrating like in the 90s Supper Club, dining like in Paris in the 50s to the live beats of The Grand DJ, is part of the program.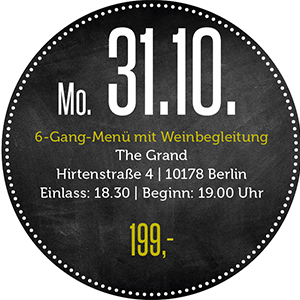 Chef Thilo Roth and Michelin-starred chef Michael Schulz, residents at Irma La Douce and Berlin Master Chef of 2021, will be on the decks, making for an excellent lineup in the kitchen as well. Six courses will be served, ranging from French to German cuisine, from fish to dry-aged beef and from classic dishes to refined combinations.
Musically, we're in for a musical treat with DJ Don Rogall, vintage rock and roll, and the original Bump'n'Grind dancers from the legendary in-house Grand Tease
In addition to the musical accompaniment, an excellent beverage accompaniment must not be missing, of course. Furthermore, the signature dishes served are given liquid reinforcement by a fine selection from the exceptional vintner Christoph Hammel – from aperitifs to sweet wines, served with entertaining vintner knowledge, as the Palatinate native is one of the most original and entertaining personalities in the wine world. Four rockstars at The Grand, this can only be great!
Mo. 31.10.
6-course-menu with accompanying wines
The Grand
Hirtenstraße 4
 | 10178 Berlin
Admission: 6.30 pm | Start: 7 pm
199,-