Na zdraví!
This post is also available in: German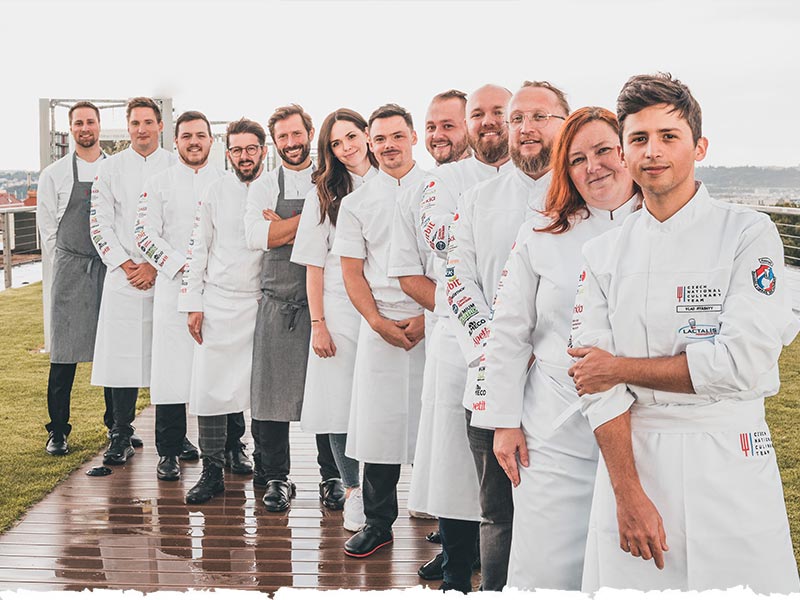 A culinary glance at the Czech Republic
For many years, even decades, the culinary world looked only to France, Austria, Italy, Scandinavia and Asia. This year, our gaze is directed towards the East and we are very pleased that we were able to bring the team of chefs from the 2024 Olympics to Berlin in cooperation with Czech Tourism.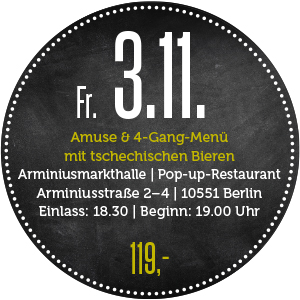 Meet the team of Czech chefs bringing their refined classic cuisine to Berlin. Led by Tomáš Popp, the world champion in 2018, they work closely with regional farmers. Joining them are Martin Staněk, a top caterer, Vojtěch Petržela from the Michelin Guide recommended restaurant Výčep Korunní, and Lukáš Čížek, known for his international and artisanal approach.
Completing the team is Vlad Ryasnyy, an acclaimed pâtissier. Experience their regional menu accompanied by Czech beer and Moravian wine at the Arminiusmarkthalle in Moabit.
Fr. 3.11.
Amuse & 4-course menu with czech beers
Arminiusmarkthalle | 
Pop-up-Restaurant
Arminiusstraße 2-4 | 10551 Berlin
Admission: 6.30 pm | Start: 7.00 pm
119.-