Rooted, anchored, and truffled

This post is also available in: German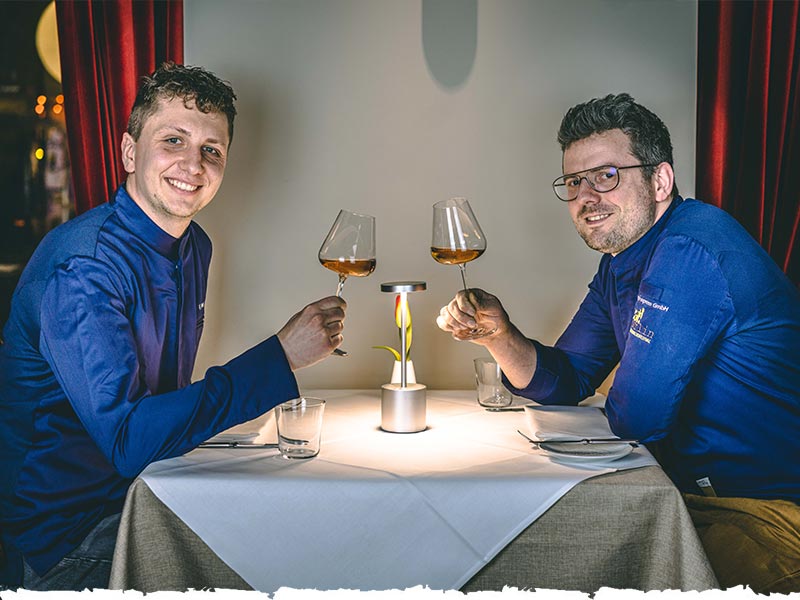 Nikodemus Berger & Arne Anker
Bonvivant – the sweet life, la joie de vivre. Head chef Nikodemus Berger created a gastronomical phenomenon and it is kind of surprising that an Austrian, of all people, runs the second star-restaurant with a vegetarian concept in Berlin.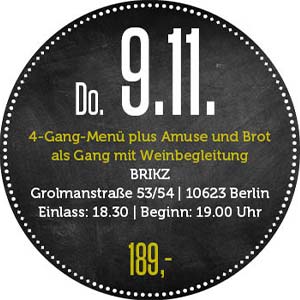 Arne Anker formerly worked at Pauly Saal where his fine cuisine earned him a Michelin star. He is one of two chefs in Gault&Millau history to be awarded 20 out of 20 points. In November 2020, Arne fulfilled the dream of his restaurant BRIKZ and has been cooking his way into the hearts of the guests ever since.
We have already sung such praises about Massimo Ferradino that we can hardly find any more words. Whenever there are truffles involved, he is our man.
The first Rooted, Anchored, and Truffled journey on 8.11. starts at Restaurant Bonvivant. There we enjoy a vegetarian menu, with two courses from Nikodemus Berger and Arne Anker each. The next day we turn tables and Nikodemus serves as guest chef at BRIKZ. This time there may also be fish and meat. Your choice! Massino Ferradino is the host on both evenings telling us a lot about truffles. Matthias Hey from VDP.Estate Hey in Saale-Unstrut is also joining us.
Thu. 9.11.
4-course-menu plus amuse and bread as a course with accompanying wines
Bonvivant
Grolmanstraße 53/54 | 10623 Berlin
Admission: 6.30 pm | Start: 7 pm
189,-