Brothers in Spirit

This post is also available in: German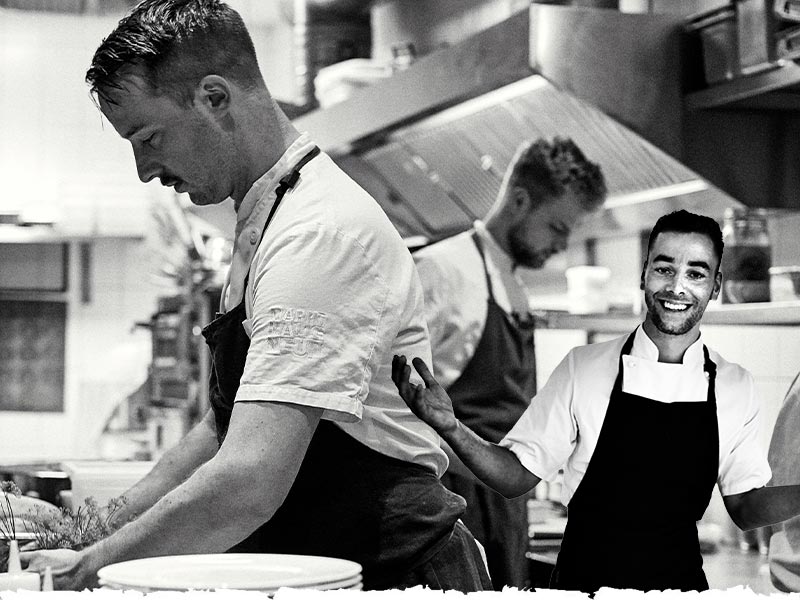 Lode van Zuylen, Stijn Remi & Lukas Hesko
In April 2016, a restaurant opened in Kreuzberg that many Berlin gourmets and food journalists hadn't properly noticed for far too long. To be honest, we discovered the restaurant with its friendly owners Lode van Zuylen and Stijn Remi much to late, too. But, as Schiller said, "Good things come to those who wait".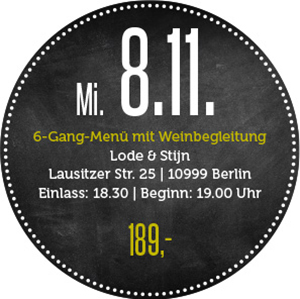 Speaking of good. We like the fact that Lode & Stijn specializes in seasonal and regional produce from small-scale farmers – a fact that they have in com mon with Lukas Hesko from Bratislava. Lukas has been running Restaurácia Adademia in the centre of Trnava since 2018. He struck a nerve with the concept of combining craft beer with outstanding food.
Really good food can only be accompanied by really good wine. One of the great pioneers of German winemaking, Clemens Busch, will join us that evening. He converted his VDP.Estate Clemens Busch to organic biological in 1984, and since 2015 it has been certified as biodynamic as well.
Creating menus to the year's cycle, to what soil and nature, offer us, make these four main actors of this special evening "brothers in spirit".
Wed. 8.11.
6-course-menu with accompanying wines
Lode & Stijn
Lausitzer Str. 25 | 10999 Berlin
Admission: 6.30 pm | Start: 7 pm
189,-