Rettschlag Meets Jauch
This post is also available in: German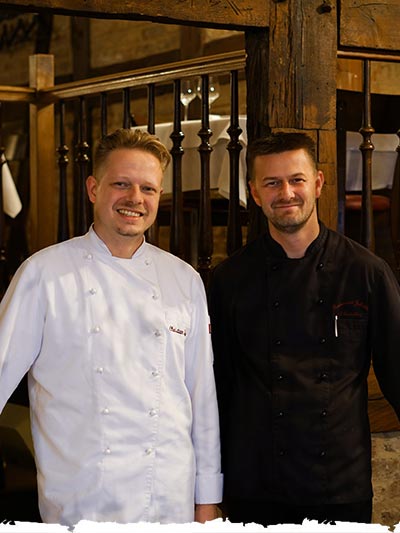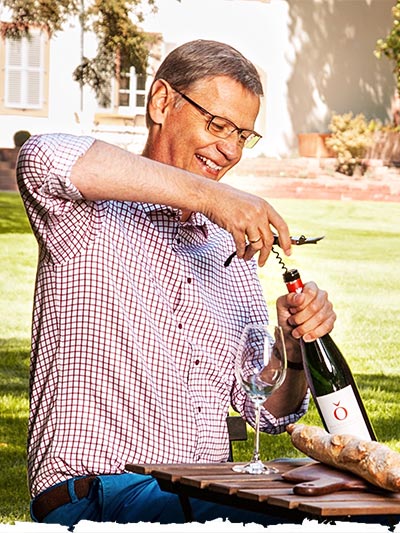 Potsdam Special – Weingut von Othegraven at Restaurant Juliette
Berlin wouldn't be quite as handsome without its beautiful neighbor Potsdam. Just ask any of the million or so visitors to Berlin who also visit Potsdam's gorgeous castles and parks. For many, it's not just an excursion, it's a mission. Berliners themselves rarely travel to Potsdam, which is why the organizers behind eat! berlin felt it was high time to use some gourmet bait to lure them across the Havel River. Three events will underscore Potsdam's culinary prowess, and perhaps even awaken enduring interest in heading "out there" a bit more frequently.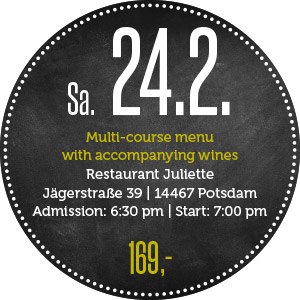 Many prominent figures live in Potsdam, so what better way to start the "Potsdam Special" series than with one of its most high-profile inhabitants and the owner of a face that almost everyone knows from TV? Günther Jauch is one of Germany's most beloved talk show hosts, and can look back on a truly remarkable career. This starts first and foremost with his seemingly effortless skill as a showmaster. But how about his skill as a winemaker? Jauch owns the prestigious Weingut von Othegraven estate, and on this evening will be presenting bottles of his fine German wine at Restaurant Juliette, one of the finest addresses in Potsdam.
There he'll meet with Carsten Rettschlag (two toques) and his team, who will look to show that the establishment's French-inspired cuisine is the perfect pairing for Jauch's wines. French cuisine against German wine? Is that a fair fight? Absolutely!
Among winegrowers, Jauch has earned an excellent reputation. Weingut von Othegraven, which he and his wife Thea acquired in 2010, is one of the finest winegrowing estates on the Saar and a founding member of the Verband Deutscher Prädikatsweingüter (VDP). The Kanzemer Altenberg is the crown jewel and flagship for the estate, and is not just one of the steepest, but also one of the most extendedly steep vineyards (250 m) in the world. Its orientation, slate soil and micro-climate all contribute to its ranking as the crème de la crème. Günther Jauch takes those remarkable conditions and produces world-class Rieslings that are afforded ample time for maturing in the cellar and in the bottle.
Rettschlag, the "2014 Brandenburg Meisterkoch" is dispatching his sous-chef Christian Weber with a menu carefully selected just for the evening's fray. The historic 17th-century half-timbered house promises a wonderful atmosphere for the event, with both chef and wine ready to prove the worthiness of their claim. Although we're actually pretty sure that the congenial Günther Jauch will breezily foster a conversation between his wines and the fine fare at Juliette… to the gustatory delight of all present.
Sa. 24.2

Multi-course menu 

with accompanying wines

Restaurant Juliette

Jägerstraße 39 | 14467 Potsdam

Admission: 6:30 pm | Start: 7:00 pm

169,-