Pub Deluxe
This post is also available in: German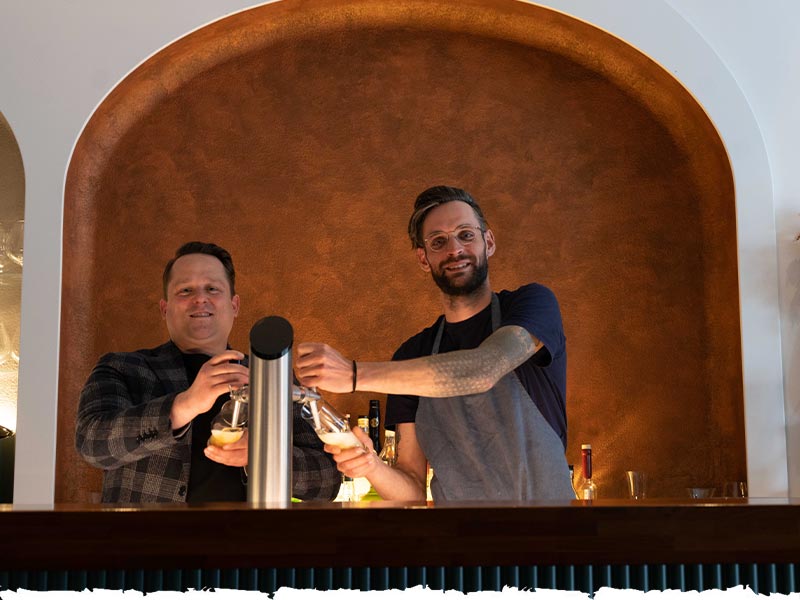 André Macionga & Sebastian Leyer
Chef Sebastian Leyer and luminary of wine-marrying André Macionga are throwing a pub party that's a riot. Loud music, banging aromas and top-class wines willplay the main roles. Food will be served as flying menu, and Macionga's wineswill either stay in your memory for a long time or cause a temporary film break. Either way …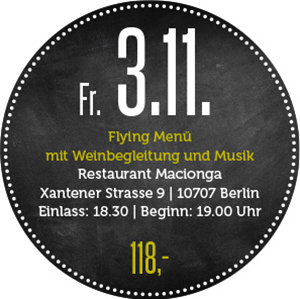 Sebastian Leyer is a master of flavours. He was, among other things, sous chef and head chef at Pauly Saal and head chef at Le Faubourg.
André Macionga was the outstanding sommelier of Tim Raue restaurant, is the great creator of cuvées, cuvées, and owner of a wine shop. With his own restaurant he has fulfilled a dream he started dreaming during lockdown.
We want to celebrate the fulfilment: as loud, as aromatic as André's wines usually are, as tasteful, surprising and cheeky as Sebastian's world of flavours often comes across.
Fr. 3.11.
flying menu with accompanying wines and music
Restaurant Macionga
Xantener Strasse 9 | 
10707 Berlin
Admission: 6.30 pm | Start: 7.00 pm
118,-