On The Road Again
This post is also available in: German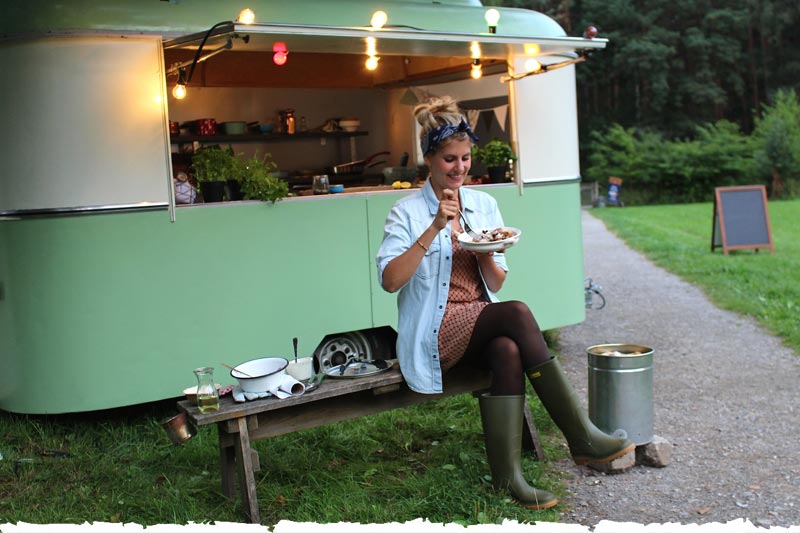 Felicitas Then Keeps on (Food) Truckin'
Felicitas Then originally studied to be a journalist, including an intern-ship and the full works. But then she fell in the thrall of her other grand passion: cooking. She won the first season of the TV game show The Taste, impressing the judges with her creative ideas and strong nerves behind the stove. Even under pressure she was able to whip together fine creations, one of the factors that wowed pro chefs like Tim Mälzer, Lea Linster and Alexander Hermann. Her food blog and YouTube channel (Pimp your Food) built Felicitas Then´s brand among a growing fan community. Her cookbook and TV and radio cooking shows then brought her breakthrough to a mass audience.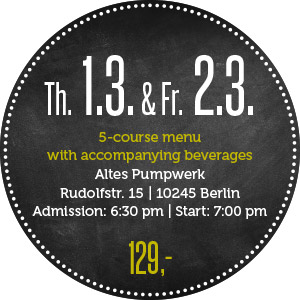 Another side passion for the prolific chef and author: a love for discovering unusual aromas and products. Whether traveling near or far, she's always on the hunt for inspiration. Her cooking is built on a winning mix of down-to-earth reci-pes and innovative ideas, always with the camera running. In 2016, Felicitas Then headed out on the road for the first time for her TV show on N24 – in a mint-green food truck. She called the episode On the Road and visited fascinating chefs and raw ingredient producers throughout Germany. Working from the food truck's kitchen, she turned those freshly discovered products into attractive menus.
For eat! berlin, Felicitas Then plans on tackling another big challenge. The young chef will be preparing a 5-course gourmet menu for 30 persons, all from the truck's tiny kitchen.
Drawing on inspirations from her most recent trips to Mexico, Israel and Hong Kong, she'll be cooking globally inspired dishes crafted primarily from regional products. A suitable beverage will accompany each course, including wine, of course, but also a cocktail and even a freshly prepared non-alcoholic drink.
Wind and weather shouldn't be an issue for the food truck's guests on this evening. Berlin's water utility, the Berliner Wasserbetriebe, will be providing not just high-quality drinking water for the evening but also the venue: its Altes Pumpwerk. The food truck will be able to drive right into the sheltering halls of the historic workshop in Friedrichshain, where guests will dine at well-appointed tables. In the past few years the company extensively restored and rehabilitated the facility, which dates back to 1893. Its industrial halls still contain parts of what was once cutting-edge technology, including the twin piston pumps from Borsig, built in 1933. Because the temperature in this kind of hall is difficult to control, we recommend that guests bring along a jacket just in case.
Th. 1.3. & Fr. 2.3.
5-course menu with accompanying beverages
Altes Pumpwerk
Rudolfstr. 15 | 10245 Berlin
Admission: 6:30 pm | Start: 7:00 pm
129,-