This post is also available in: German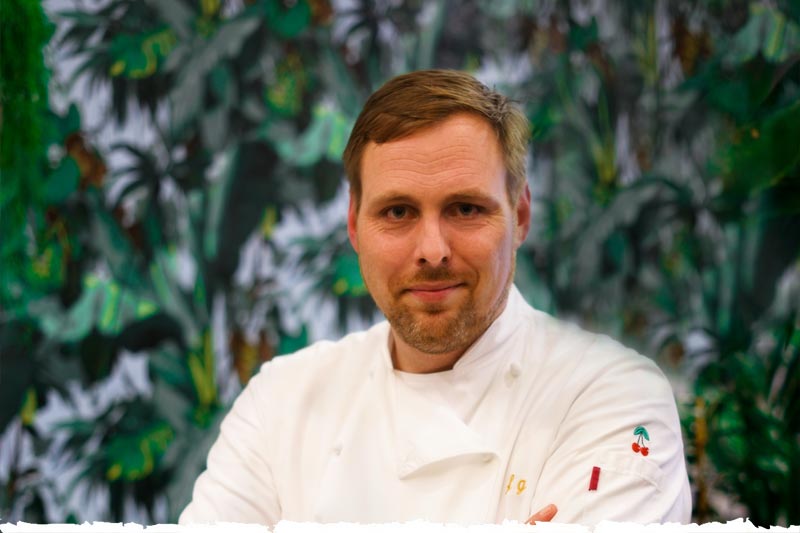 Florian Glauert revives the cult location
The lion might have slept in the mighty jungle, but little else did. At least at Berlin's legendary Dschungel nightclub. For eat! berlin, Florian Glauert (two toques) from Duke restaurant and the team from the Ellington Hotel will be re-opening the doors of the storied restaurant on Nürnberger Straße.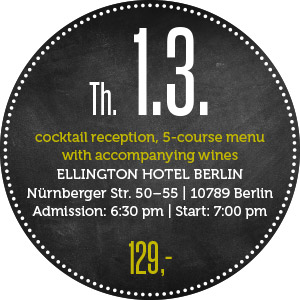 Back in the 70s and 80s, the Dschungel nightclub was where the 'in crowd' gathered. It was the place to be, fabled for its freaky and surreal parties, the kind that today's young people can only envy and emulate. Where a Chinese restaurant had once stood, a conspicuously motley crowd of transvestites, lesbians and gays and free-spirited heteros mingled night after night. The club itself became the symbol of a certain decadent, anti-establishment lifestyle. There was a clear delineation from the alternative and punk scenes, visually established with neon lights, chrome aplenty and fancy threads. Sparkling wine, not beer, filled the chalices here – a life of luxury that most of the guests probably couldn't afford by the cold light of day.
Artists and musicians such as Blixa Bargeld, Nick Cave, Romy Haag, Salome and Martin Kippenberger were frequent guests. West Berlin's Dschungel was a magnet for international stars as well: Mick Jagger, David Bowie and Barbra Streisand, among many others, all bided their wiles here at one point or another.
The 90s brought the fall of the Berlin Wall, drawing the attention of the party crowd to the techno clubs of the newly discovered East. The Dschungel tried to adapt. Its owners dreamed up the idea of converting it into a bright, harmoniously styled temple of food with "California Cuisine." The result was an early attempt at 'fine dining' sans the white-glove rituals, with surprising creations from fresh products and international specialties with a generous dash of Asian flair.
The team at the Ellington Hotel, which currently owns the premises, will be bringing the cult restaurant back to life for eat! berlin. The historical building and its surviving decor will be decked out one last time in their full 90s flair, including music from that period. Florian Glauert, Head Chef at the hotel's restaurant Duke, has dug up the menu from that period and put together a fasci-nating California-Asian fusion program he's calling "Crumble in the Jungle."
The Nineties will rise again, in style, tone and taste.
Th. 1.3
cocktail reception, 5-course menu with accompanying wines
Ellington Hotel Berlin
Nürnberger Str. 50–55 | 10789 Berlin
Admission: 6:30 pm | Start: 7:00 pm
129,-