This post is also available in: German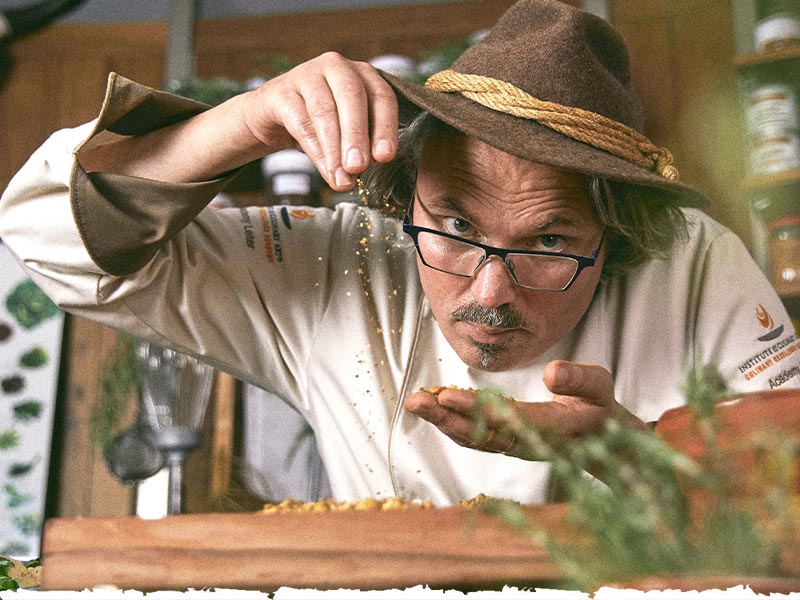 Peter Scharff, Ralf Zacherl & Marcel Woest in Schmidt Z&KO
When top chefs Ralf Zacherl and Marcel Woest meet the grand master of spices Peter Scharff, it promises good entertainment on all levels – that is certain. When someone who puts his heart and soul into spices is also called Scharff, then that is definitely a candidate for our eat! berlin. After all we are considered the grand masters of the corny.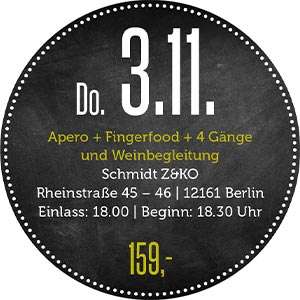 Why are Zacherl, Woest and Scharff making us so happy? For starters, of course, they both share a talents as entertainers, which they both possess as a result of their extensive TV backgrounds. However, Zacherl and Scharff are particularly skilled cooks, and they will work together this evening. 
Since guest chef Peter Scharff is, as I mentioned, a master of his craft when it comes to herbs and spices, we can expect a four-course dinner that is guaranteed to be well seasoned. A hand-picked spice blend from Scharff's "Trust Me" factory is used to enhance the aroma of the culinary art of the twenty-first century, which is being celebrated this evening at Schmidt Z&KO. In combination with the wine accompaniment from Schmidt Z&KO, it should be an enjoyable and spicy evening!
Thu. 3.11.
Apero + Fingerfood + 4 courses with accompanying wines
Schmidt Z&KO
Rheinstraße 45–46
 | 12161 Berlin
Admission: 6.00 pm | Start: 6.30 pm
159,-