Nothing is better than something good
This post is also available in: German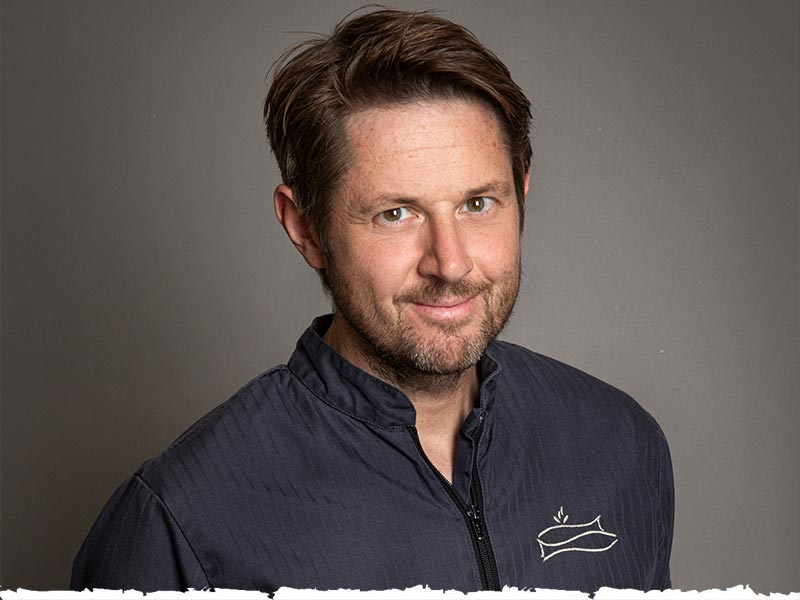 Hannes Müller © Lukas Kirchgasser
Hannes Müller representing Kärnten
Experience Carinthia. Enjoy it prudently.
The essential components of Carinthia's extraordinary enjoyment experience are fine craftsmanship and unique regionality.  The love of craftsmanship and nature form the basis for a lasting taste experience.
Allow me (Bernhard Moser) to get a little personal at this point. I spent two wonderful vacations at the Genießerhotel Die Forelle, which is situated at the Weißensee in the lovely province of Carinthia. This location is arguably the most stunning I have ever seen. The bottom of the Weißensee consists of lake chalk and the water is crystal clear. Due to this combination, the water is azure blue, and the bottom is visible even in the deepest areas.
If there were palm trees on the shore instead of spruce trees, you would believe you were on the most stunning lagoon in the Caribbean. Only a third of the shore is urbanized, while two-thirds of the lake is a nature and landscape reserve. A truly amazing location, so you can imagine my delight when the excellent and sympathetic 4-Haubenkoch Hannes Müller from the upscale hotel Die Forelle agreed to cook for us this evening. The region's delicacies, such the Weißenseer Reinacke or Schuppenkarpfen, which you may have seen swimming in the lake previously when you peered through the lake's immaculate clarity from the boat, are used by Müller because he is a product fetishist and only the best makes it onto his plates.
Among Austrians, Carinthia is one of the most popular vacation spots. The swimming lakes, the majority of which have drinkable water quality, are very popular. It is worthwhile to visit the regional capital of Klagenfurt on Lake Wörthersee with its winding lanes and beautiful Renaissance and Baroque structures surrounding the Old Square.
Sa. 5.11.
Moderated 5-course menu with accompanying wine
Waldorf Astoria
Hardenbergstraße 28 | 10623 Berlin
Admission: 6.30 pm | Start: 7.00 pm
179,-