Fine Dining Breakfast
This post is also available in: German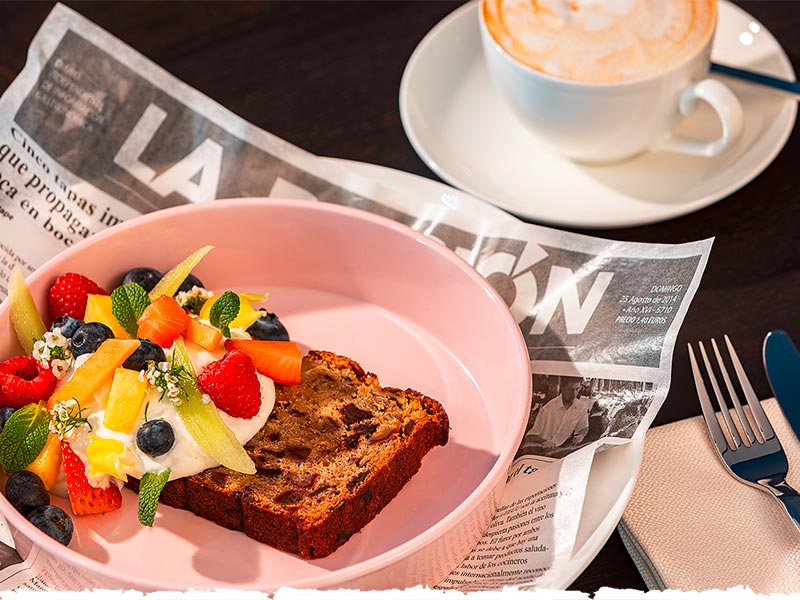 Four years ago, we hosted the first fine-dining breakfast. Accompanied by legendary chef Danijel Kresovic, we didn't know at the time that it was the world premiere of the fine-dining breakfast. The meals we served already existed, but we invented the concept of the fine-dining breakfast. The special thing is that there isn't a buffet and that the dishes are not all served on platters and disposed on a table, but there is a set menu with special ingredients. The sparkling wine doesn't come from a discounter or some bizarre house brand, but comes from the Stigler vineyard in the Kaiserstuhl. Regina Stigler will also be there and keep a watchful eye on the bar.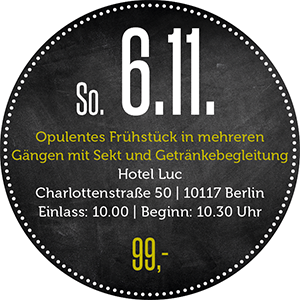 He recently took over the culinary reins at the Heritage of the new Luc Hotel from the Marriot Autograph Collection. 
The fine dining brunch is strongly recommended if you want to see the Duke's former chef Florian Glauert in his new element. The word "fine" here truly means "fine"! The food is opulent – sparkling wine! Oysters! Caviar! Cappucino Flatrate! Golden Milk! – in several courses. Those who know Glauert know: this can only be good! Really good. And if you want to follow in the footsteps of the old Prussians, whose heritage Heritage we would also like to recall in style, you only have to step outside the door: The Luc provides ideal conditions for a royal sightseeing tour of Berlin's historical center thanks to its location right at the Gendarmenmarkt.
Su. 6.11.
Opulent breakfast in several courses with accompanying sparkling wine and drinks
Hotel Luc
Charlottenstraße 50 | 
10117 Berlin
Admission: 10.00 am | Start: 10.30 am
99,-