Hans im Luc
This post is also available in: German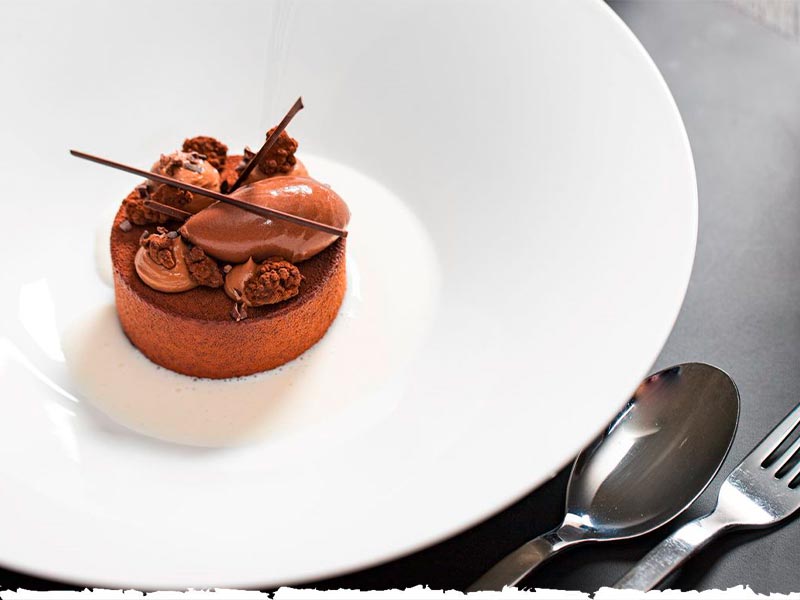 Tribute: Performance as a tribute to a person, especially to an artist.
Many stories circulating in the restaurant industry about the Austrian-born top chef Hans Haas. These mainly revolve around his creative talent as chef of the legendary Tantis restaurant in Munich. Above all, they revolve around the human greatness of the top chef. These values may come from Haas' humble origins; he came from a Tyrolean farming family. After his apprenticeship, he crossed paths with the best of the best. Hans Haas cooked with Paul Haeberlin in Alsace and was Eckart Witzigmann's sous-chef at Aubergine. In 1991, he took over Heinz Winkler's kitchen at Tantris, which allowed him to carry on the series of "grand chefs" at the restaurant.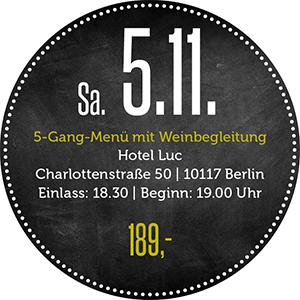 Choosing Florian Glauert for this tribute was not difficult for us: we have known him for a long time as an incredibly talented and equally modest person. An example of his modest nature is that he claimed we were out of our minds when they chose him for the event. In his opinion, these shoes were too big to fill, even for him. However, the seriousness and respect will make this evening one of the greatest we have ever had the pleasure of hosting as part of our festival. Florian Glauert is now in charge of the kitchen at the Heritage of the Hotel Luc at the Gendarmenmarkt. That is also where this special evening will take place. Hans Haas will be present and will have to endure this tribute with relish since he would rather stand behind the stove than being the center of attention.
Of course, many winemakers were eager to accompany this evening with their wines. Our choice fell on VDP.winery Münzberg and VDP.winery Hermannsberg, because these have always been strongly represented on the Tantris wine list.
Sa. 5.11.
5-course-menu with accompanying wines
Hotel Luc
Charlottenstraße 50 | 10117 Berlin
Admission: 6.30 pm | Start: 7.00 pm
189,-